On Friday, the National Guard Bureau announced it had increased the number of troops authorized to deploy to Washington D.C., to 25,000 to support President-elect Joe Biden's inauguration.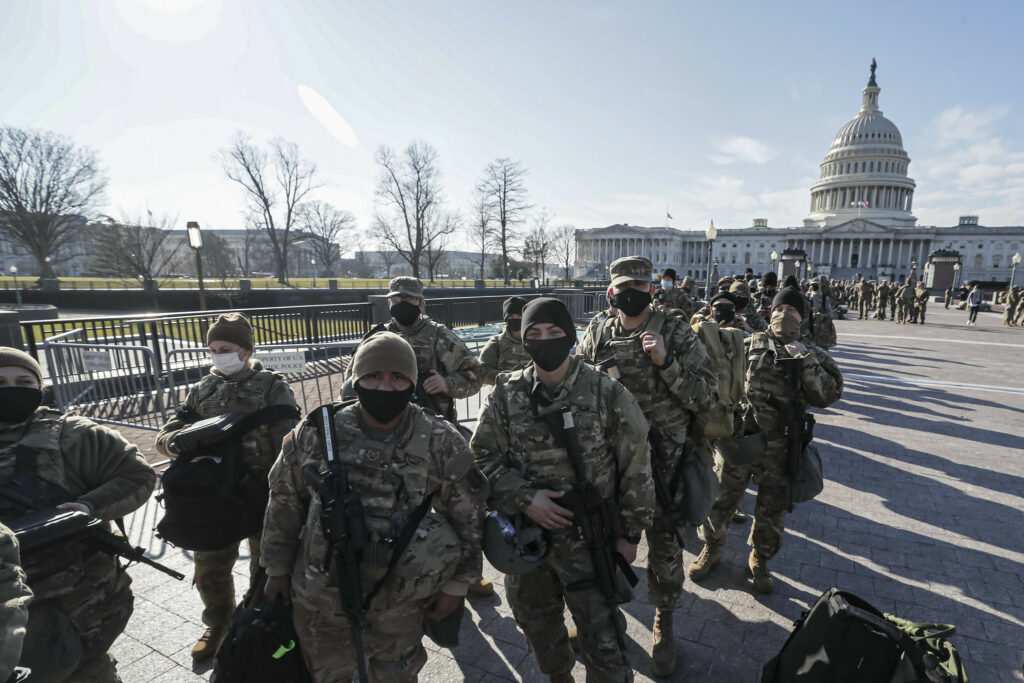 The National Guard Bureau confirmed the new authorization in a Friday press statement. The increase comes only one day after the bureau increased the authorization to 21,000 troops on Thursday, up from 15,000 on Monday.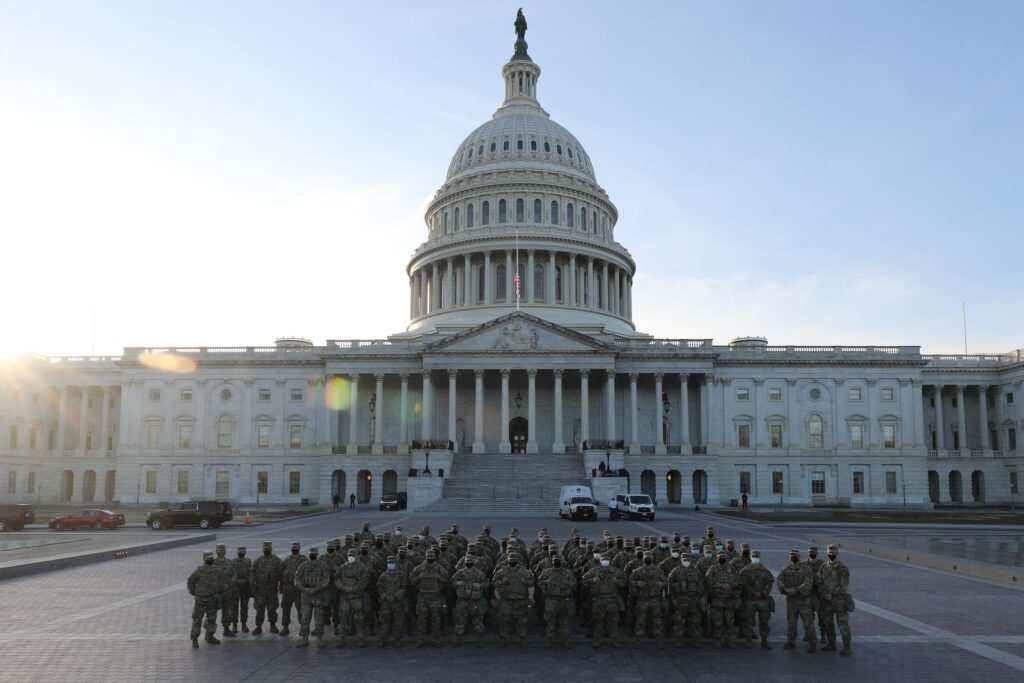 Nearly 7,000 National Guard members were already in D.C. as of Thursday. The troops were deployed from D.C., Arizona, Colorado, Delaware, Illinois, Maryland, New Jersey, New Mexico, New York, Ohio, Pennsylvania, Vermont, Virginia and Washington.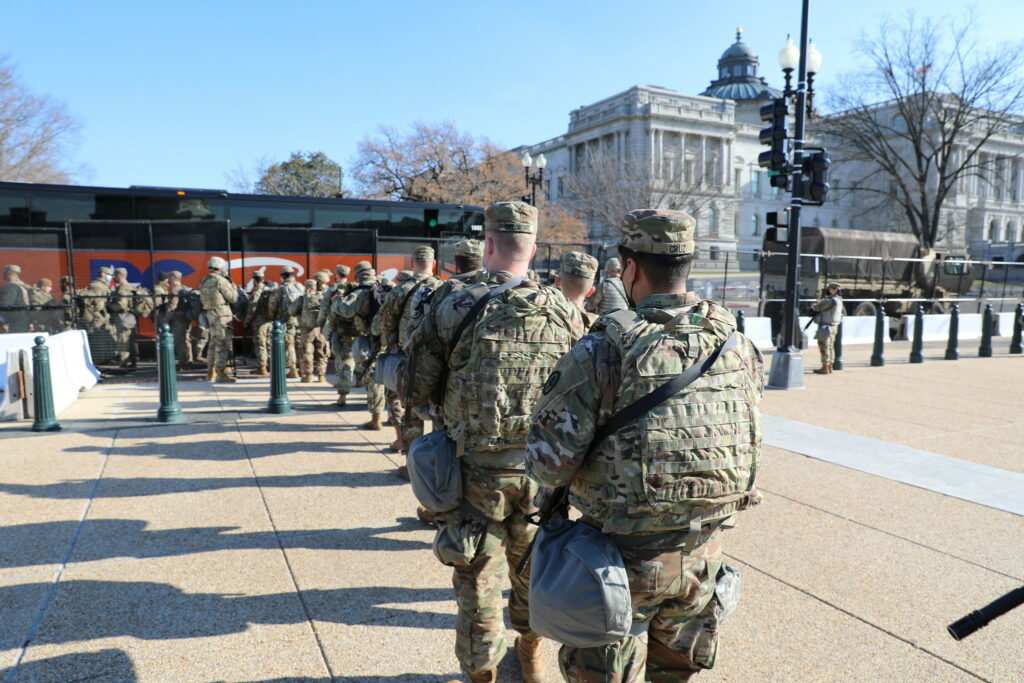 The U.S. Secret Service is coordinating the Guard deployments throughout the city and troops have already been tasked with security, logistics and communications support missions.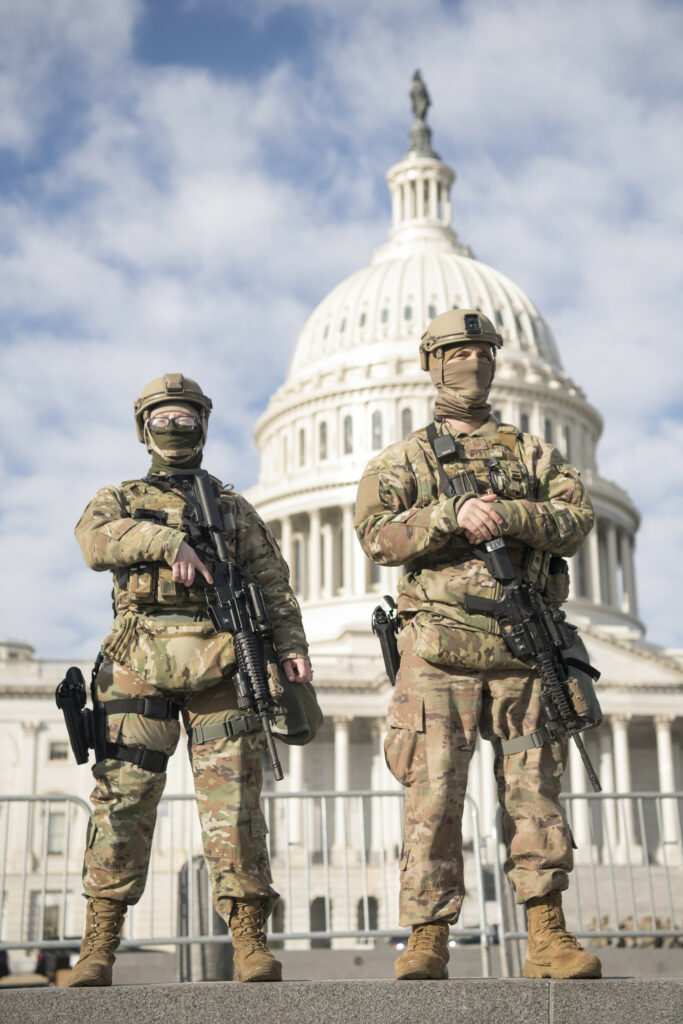 National Guard Bureau Chief Gen. Dan Hokanson said on Thursday, "I have visited with these Guard men and women every night, and they understand the importance of this mission. They are also proven, prepared, and proud to do their part to ensure a peaceful and safe inauguration of our 46th commander-in-chief."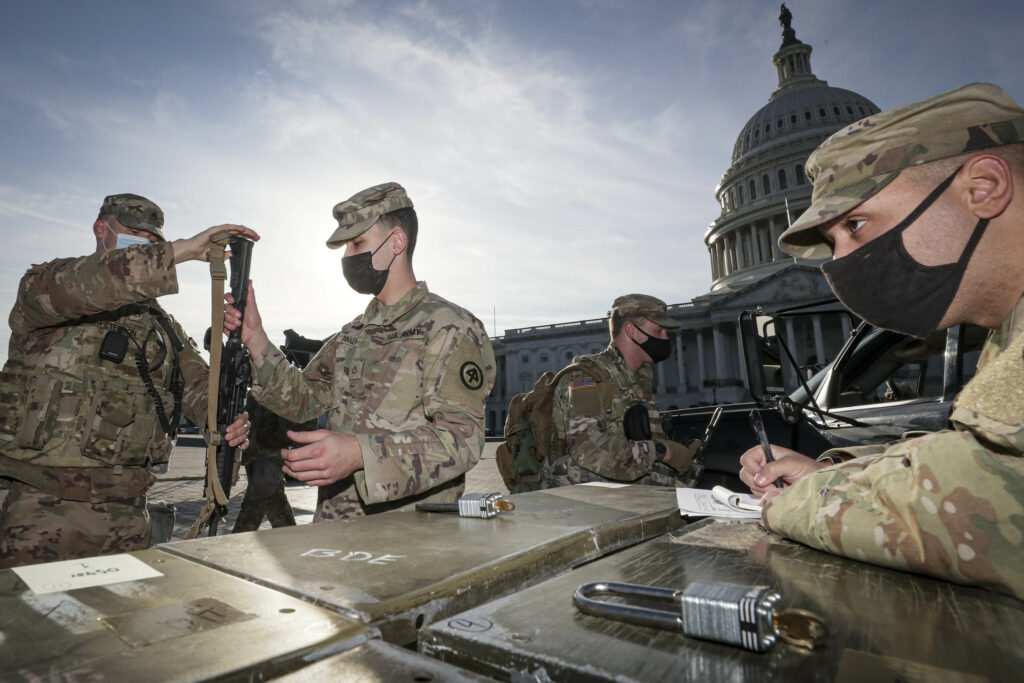 Hokanson said, "The National Guard has a long and proud history of inauguration support. The forefathers of today"s National Guard were present for the inauguration of George Washington, and we have been part of every inauguration since."
This inauguration comes with particularly strong support after demonstrators stormed the U.S. Capitol on Jan. 6, forcing lawmakers to stop a joint session of Congress while police and demonstrators engaged in violent clashes. One Capitol Police officer, Brian Sicknick, died from injuries following the incident at the Capitol. One woman, Ashli Babbit, was fatally shot by a Capitol Police officer. Another woman and two men died from what police described as medical emergencies during the incident at the Capitol.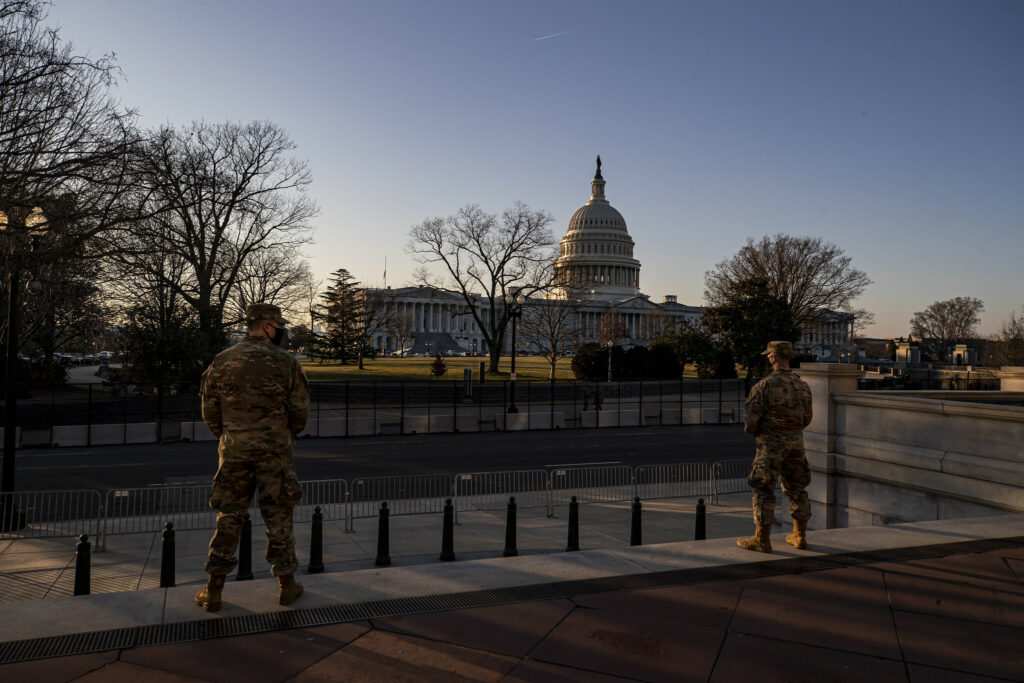 On Wednesday and Thursday, hundreds of National Guard troops could be seen in the U.S. Capitol and in the surrounding streets. The trooops were seen offloading rifles and riot gear.
The sight of rifles, and riot gear comes after the D.C. National Guard (DCNG) was criticized for its response time during the storming of the Capitol last week. Only about 340 DCNG troops were active ahead of the incident at the Capitol and they were unarmed. DCNG troops reportedly had to return to equip themselves with riot gear before they could respond to calls for assistance at the Capitol.
In a Wednesday statement, the D.C. National Guard said, "On January 12, 2021, National Guardsmen were given authorization to be armed in support of the U.S. Capitol Police to protect the U.S. Capitol and individual members of congress and their staff . This was requested by federal authorities and authorized by the Secretary of the Army."