This is a breaking news story. Please check back for updates as more information becomes available.
Hundreds, if not thousands of Twitter accounts, many famous, including Microsoft founder Bill Gates, Tesla and SpaceX CEO Elon Musk and Rapper Kanye West are currently being hacked with tweets offering the public free money in a Bitcoin giveaway.
So far people have given over $100,000 to the scam.
Tweets from famous accounts emerged Wednesday afternoon, encouraging Twitter followers to send money to a Bitcoin wallet, in exchange for even more money in return. The hack appeared to spread quickly to numerous other famous Twitter accounts Wednesday.
.@elonmusk and @BillGates twitter accounts have been hacked. Please do not fall for the bitcoin scam that was just tweeted. Expect more hackings. pic.twitter.com/C2Gvme498N

— Sentinel (@StratSentinel) July 15, 2020
The tweets saw all the hacked accounts telling their followers that they had decided to give back some of their wealth and that followers could get some of it by first donating to a bitcoin wallet link posted in the hacked tweets.
On Wednesday, Democratic presidential candidate Joe Biden also saw his account hacked with the Bitcoin link.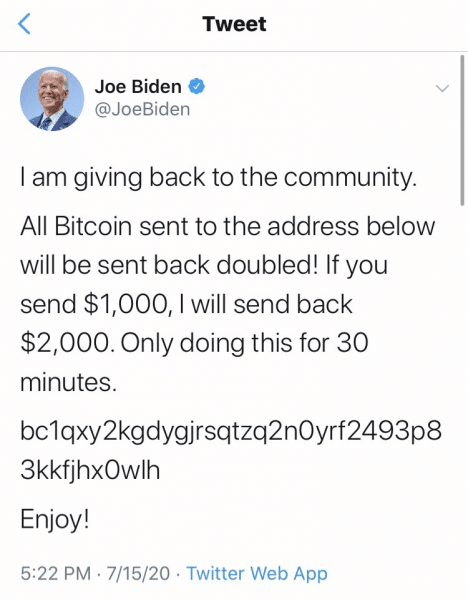 Minutes later, former President Barack Obama also saw his account hacked.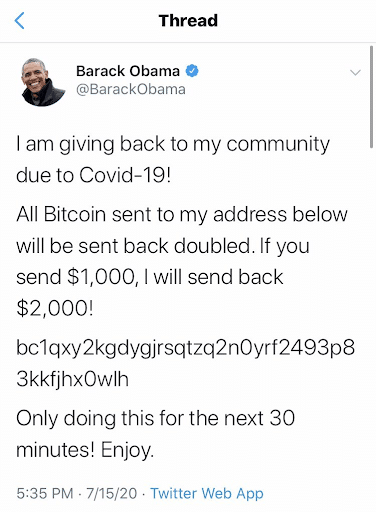 Amazon founder Jeff Bezos also had a tweet referencing the Bitcoin request.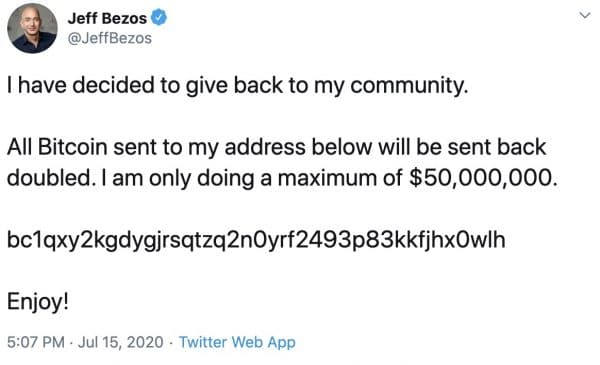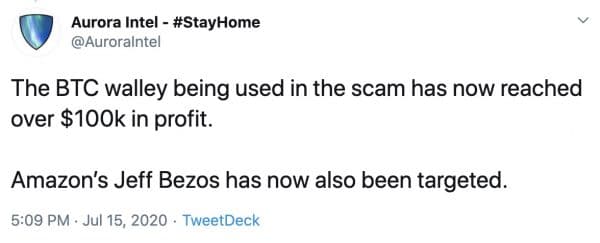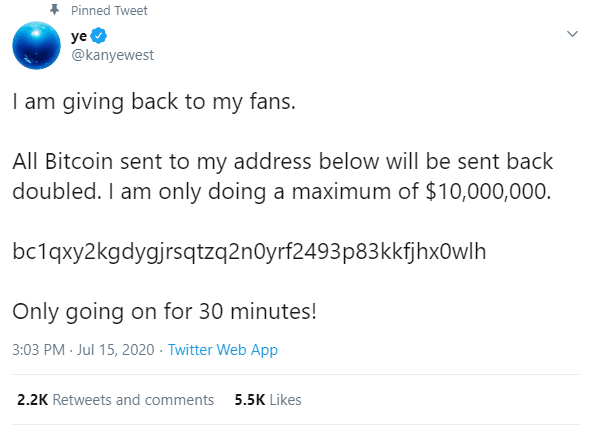 Accounts for Apple, Uber and other apps were also reportedly hacked.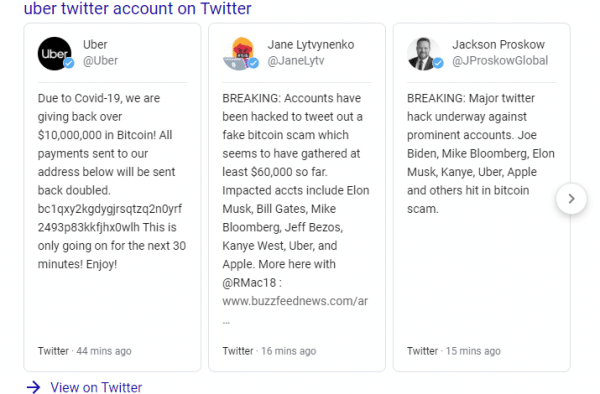 Many of the hacked tweets were quickly deleted shortly after they were first discovered, though American Military News captured many screenshots of the tweets before they were removed.
A link to the Bitcoin wallet indicated in the Wednesday tweets showed over 200 transactions in and out of the account, with around 11.38  BTC (the equivalent of around $104,874 USD) having been deposited. The account has returned deposits for about 1.04 BTC, or around $9,65, but has thus far holds a balance of 10.33 BTC or around $95,216.
"We are aware of a security incident impacting accounts on Twitter. We are investigating and taking steps to fix it. We will update everyone shortly," Twitter's support team tweeted Wednesday.
We are aware of a security incident impacting accounts on Twitter. We are investigating and taking steps to fix it. We will update everyone shortly.

— Twitter Support (@TwitterSupport) July 15, 2020