A stampede at the funeral procession for Iran's Gen. Qassem Soleimani has killed dozens of people and left hundreds more injured on Tuesday.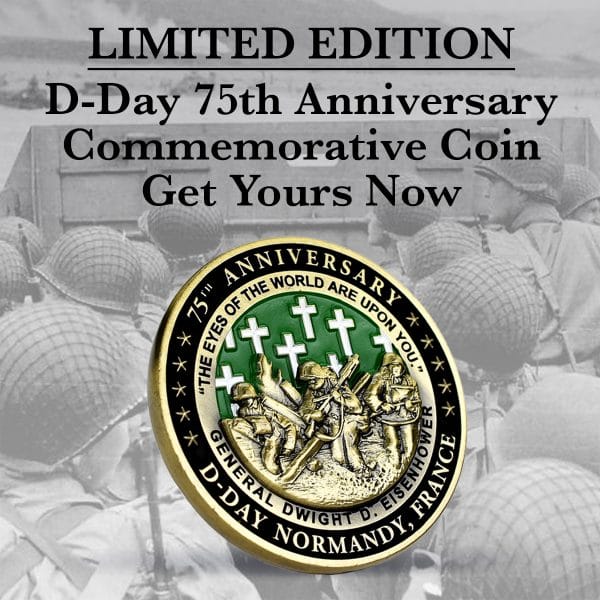 Get the most beautiful D-Day 75th Anniversary Commemorative Coin on the market, here
At least 40 Iranians were trampled in the chaos and 200 more have already been reported injured, according to Fox News, which cited Iranian state media reporting. The cause of the incident is not yet known.
"Unfortunately as a result of the stampede, some of our compatriots have been injured and some have been killed during the funeral processions," said Pirhossein Koulivand, the head of Iran's emergency medical services.
The incident will reportedly cause a delay in Soleimani's funeral services in the deceased general's hometown of Kerman.
Soleimani is reportedly set to be buried between the graves of two other Islamic Revolutionary Guard Corps (IRGC) members, Enayatollah Talebizadeh and Mohammad Hossein Yousef Elahi. Soleimani had fought alongside the two, who died during the 1986 Iranian amphibious assault known Operation Dawn 8. The operation succeeded in cutting off Iraq from access to the Persian Gulf and brought about the end of the Iran-Iraq war.
This is reportedly not the first time the funeral of an influential Iranian figure has resulted in chaos.
The 1989 funeral procession of Ayatollah Ruhollah Khomeini, which was broadcast on state television, saw the half-naked body of the leader of the Iranian revolution fall out of an open coffin being carried on a truck. Mourners who had blocked the path of the truck and who were seen grabbing at the burial shroud caused the accident. The broadcast of his funeral was cut short and a military helicopter reportedly had to carry his remains away from the massive gathered crowd, so his remains could be rewrapped.
Soleimani was the Iranian general killed in a U.S. airstrike last week. He had led the Quds Force unit of the IRGC and was present with pro-Iranian militia groups in Baghdad, Iraq when he was killed.
Following his death at the hands of U.S. forces, Iranian leaders have called Soleimani a martyr and vowed "severe revenge."
Various Middle Eastern militant groups that Soleimani had helped build up throughout his life, such as Hezbollah in Lebanon and the pro-Iranian Houthi rebels in Yemen, have expressed their condolences for his death and vowed to carry on his life's work.
Iran's threats of retaliation have included mention of attacks on U.S. warships operating in the Persian Gulf, among 35 other targets.
Numerous Iranian threats have prompted the U.S. Maritime Administration to issue warnings to vessels traveling around the Middle East.