First Lady Melania Trump has unveiled the White House Christmas decorations with the theme, "Spirit of America."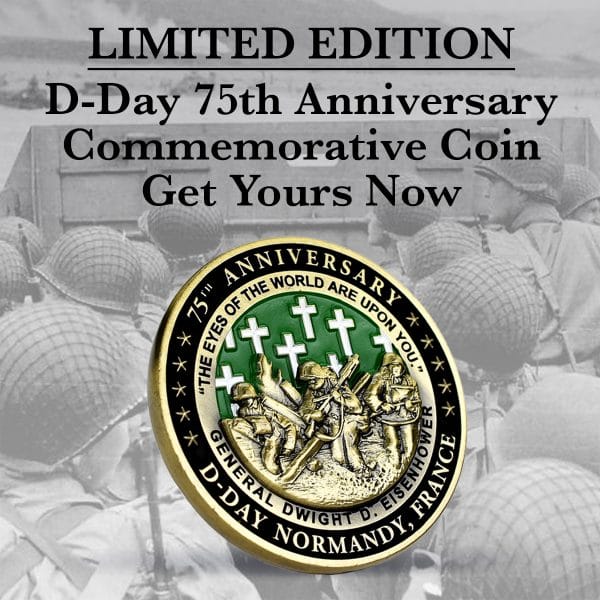 Get the most beautiful D-Day 75th Anniversary Commemorative Coin on the market, here
This year's theme is "a tribute to the traditions, customs, and history that make our Nation great," a White House statement said on Monday, adding that the first lady herself designed the decorations.
"This Christmas season I want to honor those who have shaped our country and made it the place we are proud to call home, and I am excited to announce our White House holiday theme, 'The Spirit of America' " said First Lady Melania Trump.
"When I travel the country, I am inspired by the hard working people and families that I meet. No matter which state they call home, many Americans share a strong set of values and deep appreciation for the traditions and history of our great nation. Thank you to all of the staff and volunteers who worked to make sure the People's House was ready for Christmas. Wishing everyone a very Merry Christmas and Happy New Year."
The East Wing features the Gold Star Family Tree, which is filled with gold stars and red, white, and blue ribbons hung by Gold Star families. "This tree reminds us of the service and selflessness of the American heroes who defend this great land," the White House statement noted.
The East Room features four patriotic-themed trees complete with ribbons and stars, as well as gilded eagles. Red symbolizes "bravery and valor," while blue symbolizes "perseverance and justice," the White House said.
The theme includes nods to previous administrations with previous White House Historical Association annual ornaments, including the 2019 ornament that honors President Dwight D. Eisenhower.
The White House Nativity Scene is also on display for the 52nd year.
The 18-foot-tall official White House Christmas tree is displayed in the Blue Room and is decorated with handmade paper flowers representing the official flower of every U.S. state and territory.
The State Dining Room features the massive Gingerbread House featuring historic U.S. landmarks, including the Golden Gate Bridge, Space Needle, Mount Rushmore, the Alamo, Gateway Arch, Liberty Bell, and Statue of Liberty.
"The White House pastry team carefully constructed this masterpiece out of 200 lbs. of gingerbread dough, 125 lbs. of pastillage dough, 35 lbs. of chocolate, and 25 lbs. of royal icing," the White House statement said.
Other notable items on display include a White House Advent calendar, a winter garden with evergreens and magnolia topiaries, as well as the Trump family's annual ornament and Christmas card.