An Iranian general says that Iran has 21 U.S. military bases in the sights of its missile launchers, according to a translation by the Middle East Media Research Institute TV monitoring project (MEMRI TV).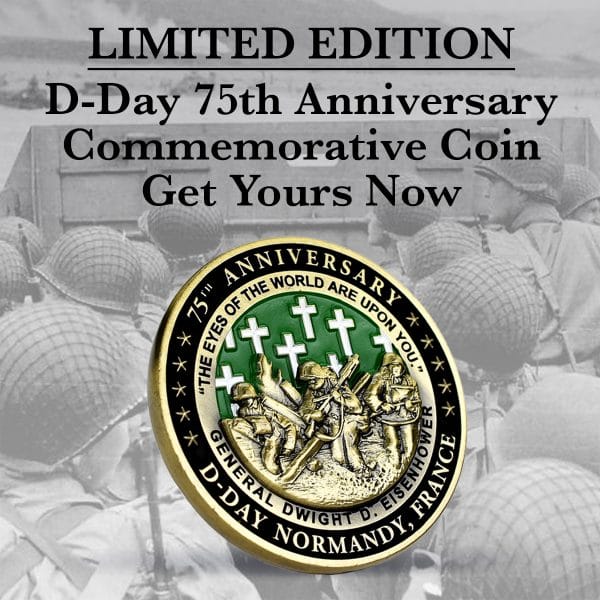 Get the most beautiful D-Day 75th Anniversary Commemorative Coin on the market, here
Iranian Gen. Allahnoor Noorollahi made his threatening remarks during a speech in the southern Iranian city of Bushehr last week. In his speech, Noorollahi touted Iran as the world's fourth-leading power in missile technology, behind the U.S., Russia, and China.
"Unfortunately, some Gulf countries have become a military camp for our enemy," Noorollahi's translated remarks read. "I must say this: 21 of their bases constitute targets for our missiles."
Noorollahi claimed NATO estimates Iran's 110 missile sites could launch as many as 20,000 missiles per day against various U.S. positions throughout the Middle East.
"This is what the enemy says," Noorollahi continued. "They only acknowledge part [of our capability]."
The general alluded to further underground missile sites and "missile 'cities'" in Iran's arsenal.
Noorollahi concluded his speech with one final detail he said he was permitted to reveal, that Iran "has prepared itself for the greatest war against the greatest enemy."
He said that the enemy was not Saudi Arabia, which he claims is not on Iran's military level, but rather the enemy is "the [country] that came to Kuwait and built six large bases there."
The comments appeared to allude to U.S. bases in Kuwait.
"This enemy knows that if it transgresses… We do not want to cause harm to our neighbors unless we are forced to," Noorollahi said.
According to The Times of Israel, Noorollahi's remarks came just one day after Gen. Hossein Salami, the leader of the Iranian Revolutionary Guard Corps, threatened to destroy Israel and the U.S.
Iran has claimed the U.S., Israel and Saudi Arabia have given support to ongoing protests in the Iranian capital, Tehran. Protesters have objected to a 200 percent increase in gas prices in Iran. Protesters and even supporters of the Iranian government have criticized President Hassan Rouhani's handling of the fuel cost hikes.
Last week, U.S. Secretary of State Mike Pompeo said thousands of Iranians had sent messages about the Iranian government's violent crackdown on protests.
"We have shown restraint . . . we have shown patience towards the hostile moves of America, the Zionist regime (Israel), and Saudi Arabia against the Islamic Republic of Iran," Salami said.
Salami said if Iran decides to respond to the alleged foreign involvement in the protests, "The enemy will not have security anywhere."
At a meeting with the family members of a security officer killed in the protests, Salami vowed revenge against "the US, the UK, Israel and their mercenaries inside Iran."