Chicago mayor Lori Lightfoot has fired Chicago Police Supt. Eddie Johnson just weeks ahead of his planned retirement at the end of the year.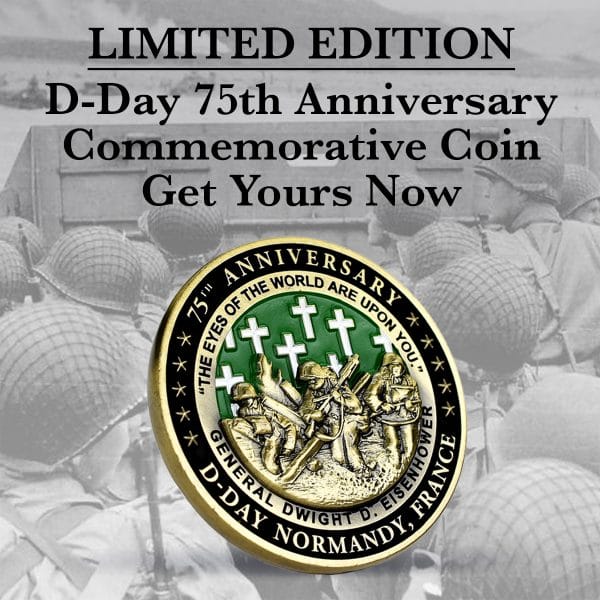 Get the most beautiful D-Day 75th Anniversary Commemorative Coin on the market, here
Johnson's firing comes on the heels of an October 17 incident in which he was found asleep in his police cruiser, with his car running at a stop sign, Chicago Tribune reported. Mayor Lightfoot said Johnson was "intentionally dishonest" with her about the incident.
"Upon a thorough review of the materials of the Inspector General's ongoing investigation, it has become clear that Mr. Johnson engaged in a series of ethical lapses that are intolerable," Lightfoot said in a press statement. "Mr. Johnson was intentionally dishonest with me and communicated a narrative replete with false statements regarding material aspects of the incident that happened in the early morning hours of October 17."
Lightfoot said had she known the full information of the incident, she would have relieved Johnson of his duties as superintendent "then and there."
"Perhaps worst of all, Mr. Johnson has misled the people of Chicago. The 13,400 sworn and civilian members of the Chicago Police Department who work hard every day deserve a leader who they can believe in," Lightfoot continued. "In public life, we must be accountable for our actions and strive to do better every day. And to achieve the reform and accountability in the department that we know is urgently needed, we require a leader whose actions reflect the integrity and legitimacy of what it means to be a Chicago Police Office."
She concluded her prepared remarks by voicing her confidence in CPD Interim Supt. Charlie Beck.
"Both [Beck] and the eventual permanent superintendent will serve with honor," Lightfoot said.
Beck, the former Los Angeles police Chief, was announced to fill in the interim position the day after Johnson announced his retirement in November, according to WGN-TV.
Johnson planned to retire after working with the Chicago Police Department for more than 30 years.
Lightfoot suggested there were additional concerns stemming from the October incident.
The Chicago Inspector General's report of the incident with Johnson is not yet complete, though it was unclear if Lightfoot received an early heads up of the reports findings.
"While at some point the IG's report may become public and those details may be revealed, I don't feel like it's appropriate or fair to Mr. Johnson's wife or children to do so at this time," she said.
Johnson blamed the incident on his failure to take his blood pressure medication. He said he was driving home from a dinner with a friend after a long day of work and began to feel drowsy.
"It's just your body kind of gives you a warning with the high blood pressure thing that you may pass out, so I pulled over, stopped and I just rested myself until that feeling passed," Johnson said.
Johnson was found in his car by police around 12:30. Officers reportedly did not test him for alcohol, and allowed him to drive the short remaining distance back to his home.
He later reportedly admitted to Lightfoot that he had "a couple drinks" during his dinner.