President Donald Trump is making history as being the first and only president to open the New York City's Veterans Day Parade on Monday.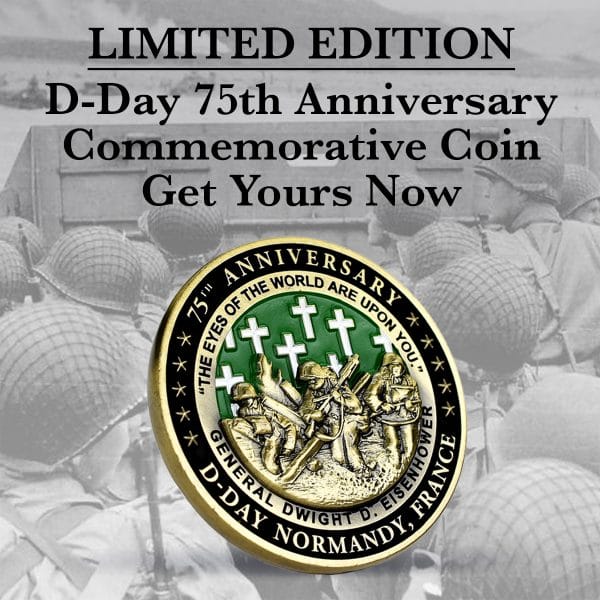 Get the most beautiful D-Day 75th Anniversary Commemorative Coin on the market, here
Trump began his address at the 100th Annual Opening Ceremony of the parade at approximately 10:30 a.m. EST, and is slated to lay a wreath at the Eternal Light Memorial at Madison Square Park.
It is customary for the president to be formally invited to the event, but Trump is the first president to accept the invitation.
The parade is hosted annually by the United War Veterans Council.

Marine Corps Commandant Gen. David Berger is expected to serve as an honorary grand marshal for the parade and will lead a group of Marines up Fifth Avenue.
There are be five other grand marshals expected to be present at the parade, including Herschel "Woody" Williams, a World War II Marine and Medal of Honor recipient.
"The President has been a great supporter of our veterans and indeed this parade here in New York City for more than 25 years," 2019 Veterans Day Parade co-producer Bill White told the New York Post. "What he is doing now as president with regard to veterans' choice, funding our military, and holding them and their families in the highest regard is truly extraordinary. He is loved by our veterans for sure."
Trump has been a supporter of the parade even before his presidency. In 1995, Trump offered to donate $200,000 to help the parade when it was struggling financially.
In 1985, he also donated $1 million to construct a Vietnam Veterans Memorial at 55 Water St.
Doug McGowan, chairman of the United War Veterans Council Board said, "This is a day when we put politics aside to focus on honoring our veterans, and to re-commit ourselves as a community to providing them with the services they have earned, the services they deserve and, for many, the services they were denied."
"We thank and commend President Trump for leading that effort on this Centennial, and we acknowledge his historic support for our activities here in New York City," McGowan added.