A terrorist who went on a stabbing spree in London is now dead after police shot him dead, ending what they called a terrorist incident.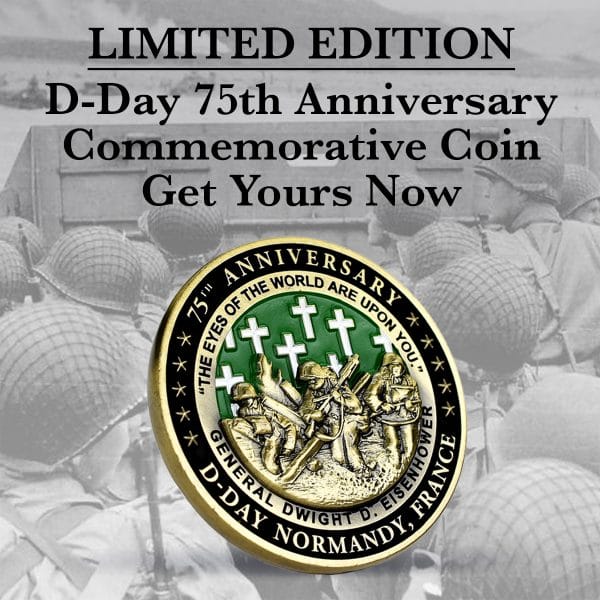 Get the most beautiful D-Day 75th Anniversary Commemorative Coin on the market, here
Just before 2 p.m. local time in London, police were called near the London Bridge for stabbing near the business district by a suspect wearing what appeared to be a suicide vest, leaving five people injured, Fox News reported.
Video shows a group of citizens struggling with the suspect on the bridge and finally wrestling the knife away from him. The crowd dispersed and police armed with submachine guns fired two shots just feet away.
Today the street of London have witnessed some incredible bravery these members of the public bravely pinned down the suspected terrorist armed with a knife while armed officers approached the scene. #LondonShooting #LondonBridge pic.twitter.com/CT7jSmeCGY

— Police Hour (@PoliceHour) November 29, 2019
Video from other angles shows an officer dragging away bystanders before they opened fire.
Problem sorted. #LondonShooting #londonbridge pic.twitter.com/G4U14PPxth

— Joe Ferrari (@JoeTalksBack) November 29, 2019
#londonbrigeshooting but this is like something from a movie #LondonShooting pic.twitter.com/hcCbvpzXRm

— Miss (@bttn) November 29, 2019
The suspect's suicide vest was later determined to be a fake.
"Due to reports that the suspect may have had an explosive device, specialist offices also attended the scene and wide cordons are in place to ensure there remains no further danger to the public," Commissioner Neil Basu said after the incident.
"However, I can confirm at this time, we believe a device that was strapped to the body of the suspect is a hoax explosive device. Officers continue to carry out meticulous searches in the area to ensure there is no outstanding threat to the public," he added.