Navy Secretary Richard Spencer submitted his resignation letter on Sunday after the Pentagon asked him to resign after he reportedly intended to ensure Navy SEAL Eddie Gallagher would retire as a SEAL.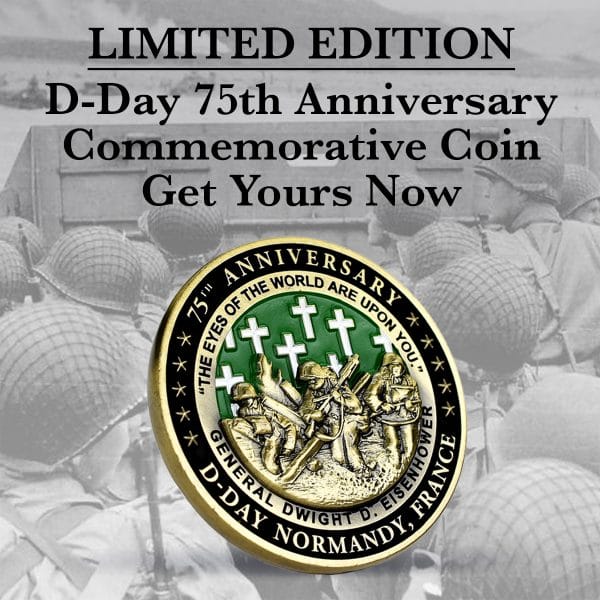 Get the most beautiful D-Day 75th Anniversary Commemorative Coin on the market, here
Defense Secretary Mark Esper made the request after a loss of confidence in Spencer after Spencer allegedly threatened to intervene in Gallagher's case if the White House failed to, the Washington Post first reported on Sunday.
"Unfortunately, as a result I have determined that Secretary Spencer no longer has my confidence to continue in his position," Esper said. "I wish Richard well."
Spencer submitted his resignation letter to Esper on Sunday, who sent it to President Trump.
"As Secretary of the Navy, one of the most important responsibilities I have to our people is to maintain good order and discipline throughout the ranks," Spencer wrote in the resignation letter, which was obtained by The Wall Street Journal. "I regard this as deadly serious business," he wrote.
"Unfortunately, it has become apparent that in this respect, I no longer share the same understanding with the Commander in Chief who appointed me, in regards to the key principle of good order and discipline," Spencer added.
Esper has already suggested Spencer's replacement to Trump, proposing retired Navy Rear. Adm. Kenneth Braithwaite, the current U.S. Ambassador to Norway.
Although Spencer publicly appeared to support the removal of Gallagher's trident – the symbol of his membership in the elite SEAL force – the Pentagon claims Spencer did not speak with Esper about his private proposals to White House officials to allow Gallagher to retire as a SEAL.
Esper said he was "deeply troubled by this conduct," according to a Pentagon statement from Jonathan Hoffman and provided to Washington Post.
Hoffman noted that Spencer's conversations with the White House came after Trump reinstated Gallagher's rank and expunged his record on Nov. 15 so Gallagher could retire honorably after he was cleared of charges of murdering an ISIS fighter, and charged with posing for a photo with that ISIS fighter's corpse – despite 10 other members of Alpha Platoon, SEAL Team 7 doing so without charge.
The Navy then announced Gallagher would face a Trident Review Board on Dec. 2 where his fate in the SEALs would be determined.
Trump initially tweeted to block the Navy from removing Chief Petty Officer Edward Gallagher from the SEALs, saying on Thursday, "The Navy will NOT be taking away Warfighter and Navy Seal Eddie Gallagher's Trident Pin. This case was handled very badly from the beginning. Get back to business!"
However, the White House issued new guidance on Friday advising the Navy to proceed with a review board, according to an unnamed Navy official who spoke to the Associated Press on Sunday.
Numerous reports indicated that Navy Secretary Richard Spencer had threatened to resign over the move, but he refuted the claims on Saturday.
"Contrary to popular belief, I am still here.  I did not threaten to resign.  But let us just say that we're here to talk about external threats, and Eddie Gallagher is not one of them," Spencer said, later tweeting to reiterate his position.
I would like to further state that in no way, shape, or form did I ever threaten to resign. That has been incorrectly reported in the press. I serve at the pleasure of the President.

— SECNAV76 (@secnav76) November 23, 2019
Spencer also said that "Good order and discipline is also obeying the orders of the president of the United States."