This week from Nov. 7, through Monday, Nov. 11, Kohl's is doubling its Military Monday discount for active and reserve military personnel, veterans and their families for their service to the nation.
The 30 percent off in-store discount is double the typical discount Kohl's offers year-round on Military Mondays, where all active and former military personnel, veterans and their families receive a 15 percent in-store discount, Kohl's said in a statement emailed to American Military News.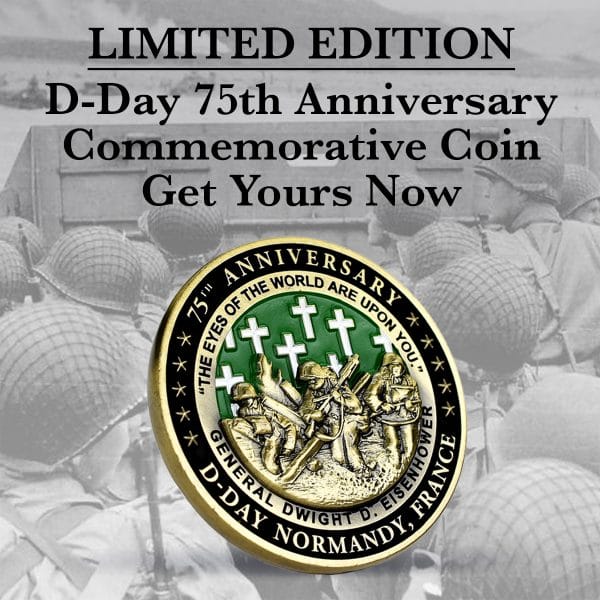 Get the most beautiful D-Day 75th Anniversary Commemorative Coin on the market, here
Both discounts are valid in-store when customers show a valid Military ID, Military Dependent ID or Veteran ID at the point of purchase. Customers can ask an associate for details and exclusions.
In addition, Kohl's is offering all of its customers a number of great deals throughout Veterans Day weekend (Thursday – Monday).
Kohl's vice president, Doug Arnoldi said, "Through Military Mondays, we are proud to strengthen our support of our military families who have made sacrifices to ensure the safety of our communities. We saw a need to better serve our brave military families, and this discount is our way to give back, and lighten the load, for families who have given so much."
From Thursday, Nov. 7 through Monday, Nov. 11, Kohl's will be offering new deals based on different themes and a customer-favorite $10 for $50 Kohl's Cash — a value found only at Kohl's.
Kohl's is proud to support the U.S. military and their families in various ways throughout the company.
Kohl's made a sizable donation to the USO, in the amount of $100,000 to help strengthen America's military service members by keeping them connected to their family, home and country, according to Kohl's corporate office.
Chad Hartman, USO Vice President of Development and Corporate Alliances said, "From discounts to donations, Kohl's is showing its support for our men and women in uniform, and their families. We are thrilled to have Kohl's join the USO as a Force Behind the Forces® and for all that it's doing to show appreciation and support for the military community."
While some other stores, like Target are extending military discounts for Veteran's Day, the Kohl's offer is larger and doesn't require any special steps to obtain it.
Target is only offering a 10% discount, which is not year-round, and requires customers to register for a specific coupon to use at the store.