Fox News host Pete Hegseth said President Trump is expected to make an announcement in the next week about restoring the rank of Navy SEAL Eddie Gallagher.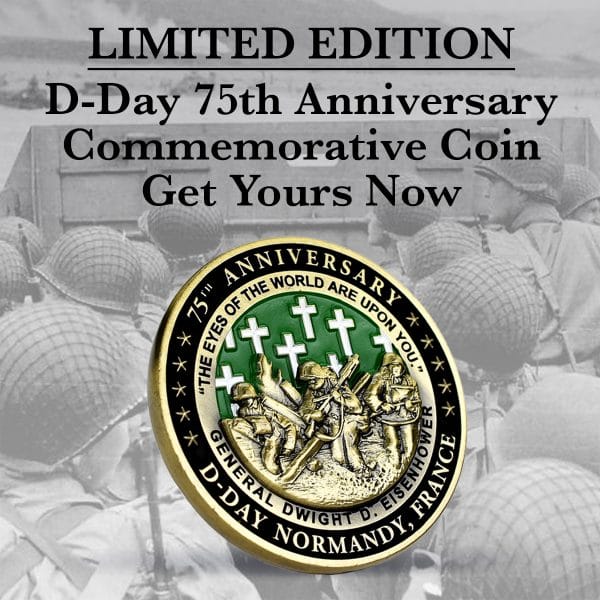 Get the most beautiful D-Day 75th Anniversary Commemorative Coin on the market, here
Hegseth said on "Fox & Friends" Monday morning that he learned the news during a conversation with Trump over the weekend, and the actions by the president are expected to come before Veteran's Day, Nov. 11, Fox News reported.
"It doesn't have to be a pardon or a commutation," Hegseth said. "It could be, but pardons and commutations imply guilt, that you've done something wrong and you need to be forgiven for that. The president, as the commander-in-chief, has a lot of latitude under the Uniform Code of Military Justice to dismiss a case or change a sentence. From what I understand, that is likely what will happen here shortly."
Hegseth had tweeted over the weekend saying that "imminent action" would take place in the cases of Army Lieutenant Clint Lorance and Army Major Matt Golsteyn, and confirmed Monday that Gallagher was among those considerations as well.
BIG NEWS: Today I CONFIRMED that Presidential action is IMMINENT in the military "justice" cases of Army Lieutenant Clint Lorance and Army Major Matt Golsteyn.

More info tomorrow @ 7:30am on @foxandfriends. Tune in! See you there.

— Pete Hegseth (@PeteHegseth) November 4, 2019
Lorance and Golsteyn face murder charges in separate instances of killing Taliban militants.
Lorance was sentenced to 20 years in prison for giving an order to kill two suspected Taliban militants while in Afghanistan in July 2012. Lorance believed the two militants to be scouts that  were previously identified by a military pilot.
Golsteyn has been charged with premeditated murder and faces court martial in December for his admitted killing of a Taliban militant while in Afghanistan in February 2010. Golsteyn believed the militant to be a bomb maker responsible for killing several men in his unit.
Last week, the Gallagher family announced they were working with more than 30 members of Congress for an official letter to send to President Trump that would request a Presidential Pardon for Gallagher.
Gallagher was acquitted on July 2 of murder, a charge waged against him for the May 2017 death of an ISIS fighter in Mosul, Iraq. The acquittal came after Petty Officer Corey Scott had revealed under oath – and under the protection of immunity that was granted by the government – that he covered the ISIS fighter's breathing tube to suffocate him.
Gallagher and 10 others from Alpha Platoon, SEAL Team 7 were later photographed near the corpse, however, Gallagher was the only one charged with the act, and it was the only charge he was found guilty of.
Gallagher was sentenced to reduced rank from an E7 to an E6, forfeiture of partial pay for four months, and four months confinement, which he already served during pre-trial confinement that President Trump intercepted.
Chief of Naval Operations Adm. Mike Gilday decided to uphold the sentence, denying Gallagher's request to retire as an E7, but preventing him from retiring as an E1, a typically automatic consequence in accordance with Navy regulations.
If Gallagher retires as an E6, he reportedly loses $200,000 in retirement funds, according to Fox News.