Four Detroit police officers were responding to a home invasion call Wednesday night when they were ambushed by an armed suspect in the basement of the home, leaving one officer dead and another wounded.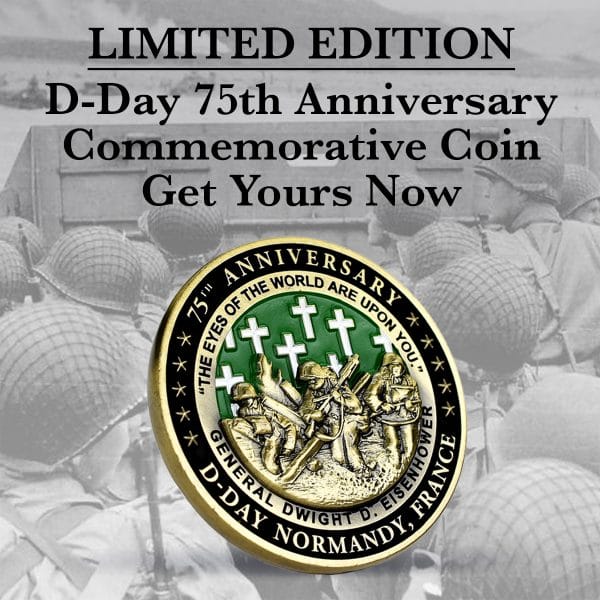 Get the most beautiful D-Day 75th Anniversary Commemorative Coin on the market, here
Officer Rasheen McClain was shot in the neck, while a second shot struck officer Phillippe Batoum-Bisse in his left ankle, The Detroit News reported. Officers returned fire, striking the suspect who fled and was later captured. McClain later succumbed to his wounds.
"This is a heartbreaking day for the brave men and women of the Detroit Police Department," Detroit Police Chief James Craig said Thursday at a press conference.
McClain, 46, was a 16-year veteran of the police force. Craig said it was "no surprise" McClain took charge of the scene when he arrived.
The resident of the home, who ran to arriving police officers, reportedly provided McClain a key to the house. McClain, Batoum-Bisse and two other officers planned to stealthily enter the home where they believed the intruder was hiding and clear him out.
The officers reportedly cleared the upper floor of the home, but encountered the suspect, who was lying in wait in the basement.
The suspect was reportedly armed with an SKS semi-automatic rifle. Police believe the suspect may have had a dispute with his girlfriend and had reportedly shot at the home two weeks prior because his girlfriend's relative wouldn't let him in.
One officer, armed with a shotgun, reportedly struck the suspect in the arm as he fled the basement. The suspect reportedly continued running for about a block before he was caught.
Officers rendered aid to McClain and Batoum-Bisse, as well as the wounded suspect. McClain ultimately died Wednesday night at the Sinai-Grace Hospital. Batoum-Bisse, was listed in temporary serious condition on Thursday.
Craig said the suspect was also taken to a hospital in serious condition, according to NBC News.
Detroit Mayor Mike Duggan praised the professionalism of the responding police who provided medical attention to both their wounded teammates and the shooting suspect.
"They got Officer McClain and Officer Batoum-Bisse into an ambulance and to the hospital, but after two firefights, they also got the suspect to the hospital," Duggan said. "That's the ultimate standard of professionalism. Even in that environment, the suspect's rights were upheld."
The suspect reportedly has a long criminal history, dating back to age 14 when he was convicted on home invasion charges. Craig said the suspect was recently on parole for another case. Craig also said though the suspect was not in the military, he did seem to demonstrate proficiency with weapons and tactics.
McClain was reportedly the 228th Detroit police officer killed in the line of duty.