A search is underway for a U.S. Air Force airman who went missing on Tuesday after falling out of a transport plane during a training jump from Hurlburt Field, Fla.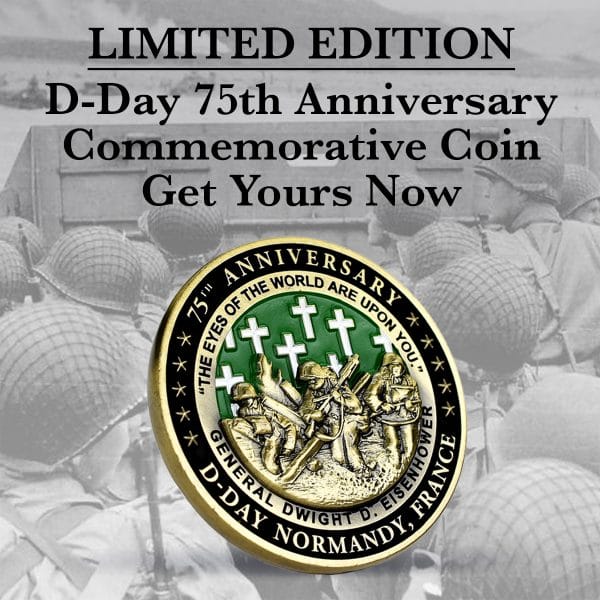 Get the most beautiful D-Day 75th Anniversary Commemorative Coin on the market, here
The airman fell roughly 1,500 feet out of a C-130 and into the Gulf of Mexico, and was able to deploy his parachute before hitting the water. Fox News reported flight crew members initially saw the airman treading water but lost sight of him when the plane attempted to circle back around.
According to the Northwest Florida News, the missing airman was part of the Air Force 24th Special Operations Wing (24th SOW). The airman's name and description has not been revealed, and he has only been identified as a staff sergeant.
Coast Guard Petty Officer Kamil Zdankowski reportedly confirmed U.S. Coast Guard personnel have joined the Air Force Search for the missing airman. The Florida Fish and Wildlife Commission has also reportedly joined the search.
The Airman reportedly fell out of the plane around four miles south of Hurlburt Field, and Zdankowski said the Coast Guard search effort began about 10 miles offshore.
Zdankowski said the Coast Guard was adjusting its search area based on their assessments of ocean currents.
According to an Air Force unit factsheet, the 24th SOW is based out of Hurlburt Field, and is one of three active duty special operations wings that answer to the Air Force Special Operations Command.
The Air Force unit is trained to conduct airfield reconnaissance, assessment, and control; personnel recovery; joint terminal attack control and environmental reconnaissance.
The special operations airmen often embed with Navy SEALs, Army Green Berets and Rangers and typically supplement those units with combat air support, medical aid and personnel recovery skill sets.
The 24th SOW is the Air Force's most decorated unit and since Sept. 11, 2001, Special Tactics Airmen have received six Air Force Crosses, 32 Silver Stars, 105 Purple Hearts, and nearly a thousand Bronze Stars for service, of which hundreds are for valor.
The 24th SOW also includes the 24th Special Tactics Squadron (STS). Air Force Tech. Sgt. John A. Chapman, a member of the 24th STS, was posthumously awarded the Medal of Honor for his actions while fighting alongside Navy SEALs during the Battle of Takur Ghar during the early months of the war in Afghanistan.
At the time the fact sheet was written, the unit has 60 current wounded warrior and combat training-related cases and has had 17 fallen servicemen.
This article has been updated to add TSgt. John Chapman, Medal of Honor recipient, to the 24TH SOW's summary of decorations