Following criticism from President Donald Trump, former Secretary of Defense James Mattis shot back with a burn of his own on Thursday night.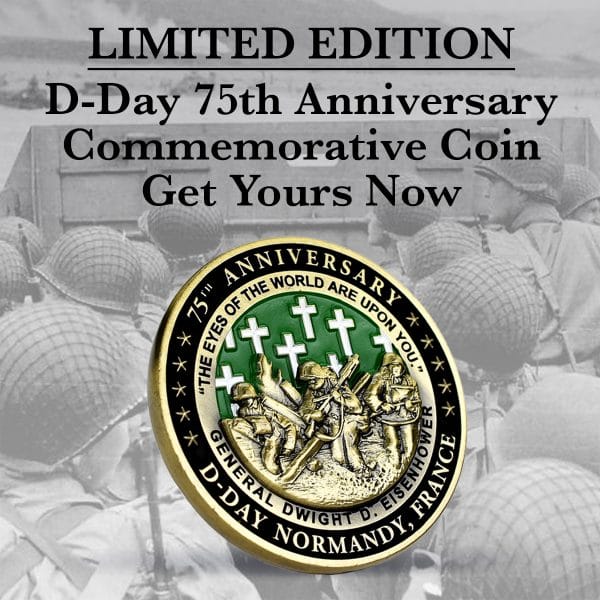 Get the most beautiful D-Day 75th Anniversary Commemorative Coin on the market, here
During the Alfred E. Smith Memorial Foundation dinner in New York City – a comedic roast-style event that raises funds for Catholic charities supporting children – Mattis donned a tuxedo and took a shot at Trump by saying, "I earned my spurs on the battlefield," among other quips.
"I'm not just an overrated general. I'm the world's greatest overrated general," Mattis joked. "I'm honored to be called that by Donald Trump, because he also called Meryl Streep an overrated actor. So I guess I'm the Meryl Streep of generals."
"The only person in the military Mr. Trump does not feel is overrated," Mattis said. "That's Colonel Sanders," referring to the founder and character symbol of the restaurant Kentucky Fried Chicken.
Mattis addressed as to whether or not Trump's "overrated" comments had bothered him. "Of course not," he said. "I earned my spurs on the battlefield."
"Donald Trump earned his spurs in a letter from a doctor," Mattis added, a reference to Trump's notorious bone spurs diagnosis that earned him a medical deferment in 1968 and prevented him from being drafted into the military and deployed to Vietnam.
Mattis then aimed his jokes at his time in the administration.
"I tried to bring some peace and order to the places with no organized government, chaotic and warring factions, irrational fears, and toxic hatred. It was hard work, but it wasn't until I started working in Washington, D.C., that I realized how easy I had it overseas in the combat zone," he said.
"It's been a year since I've left the administration, the recovery process is going well," he joked. "The counselor says I'll graduate soon. A year according to White House time is about 9,000 hours of executive time or 1,800 holes of golf."
"According to the president he's the 'most overrated general,'" comedian Martin Short said in his introduction of Mattis at the event. "I think he's an American hero."
A senior Democratic aide had told the Washington Examiner that Trump called Mattis "the world's most overrated general," during a meeting on Wednesday.
The remark arose when Senate Minority Leader Chuck Schumer mentioned Mattis' recent remarks on ISIS, which warned the terror group could "resurge" following Trump's order to withdraw U.S. troops from Syria.
Trump reportedly added that Mattis "wasn't tough enough," and stated, "I captured ISIS. Mattis said it would take two years. I captured them in one month."