U.S. troops positioned in northern Syria were fired on by Turkish troops on Friday night, the Pentagon said.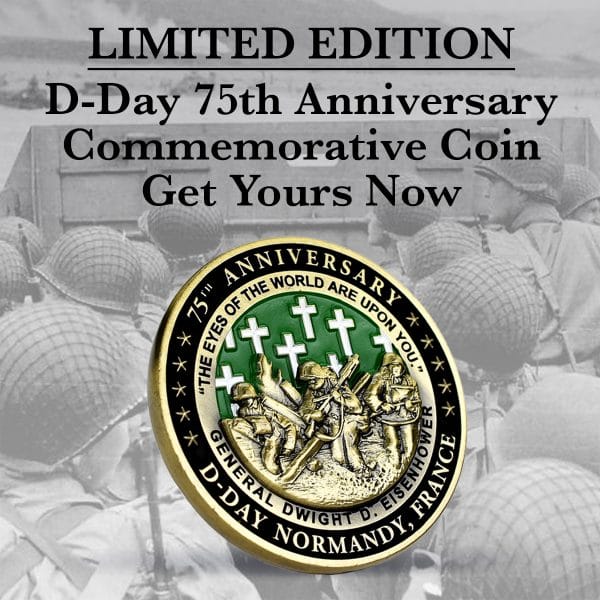 Get the most beautiful D-Day 75th Anniversary Commemorative Coin on the market, here
"U.S. troops in the vicinity of Kobani came under artillery fire from Turkish positions at approximately 9 p.m. local Oct. 11," said a statement from Pentagon spokesperson Navy Capt. Brook DeWalt.
"The explosion occurred within a few hundred meters of a location outside the Security Mechanism zone and in an area known by the Turks to have U.S. forces present," DeWalt added.
No U.S. troops were injured in the incident, and it did not warrant the withdrawal of U.S. forces in the area.
"The U.S. demands that Turkey avoid actions that could result in immediate defensive action," DeWalt's statement noted.
The statement also called out Turkey's military invasion in Syria, especially in areas where U.S. forces have been positioned.
"The United States remains opposed to the Turkish military move into Syria and especially objects to Turkish operations outside the Security Mechanism zone and in areas where the Turks know U.S. forces are present," the statement said.
An exclusive Newsweek report on Friday afternoon had first reported the incident, citing a senior Pentagon official and a Iraqi Kurdish intelligence official, who said U.S. Special Forces came under inadvertent artillery fire.
The Pentagon official told Newsweek the U.S. forces were "small numbers below company level" estimated to be between 15 and 100 troops. The U.S. forces said the artillery attack was so heavy that they considered firing back in self-defense.
The Turkish Defense Ministry released a statement on the incident, refuting allegations that they had targeted U.S. forces.
"Earlier today, Turkish border outposts south of Suruç came under Dochka and mortar fire from the hills located approximately 1,000 meters southwest of a U.S. observation post. In self-defense, reciprocal fire was opened on the terrorist positions of the attack. Turkey did not open fire at the U.S. observation post in any way," the statement said.
"All precautions were taken prior to opening fire in order to prevent any harm to the U.S. base. As a precaution, we ceased fire upon receiving information from the U.S. We firmly reject the claim that U.S. or Coalition forces were fired upon," the statement added.
A White House statement on Sunday had said some U.S. troops would be withdrawn from the area where Turkey launched their attack.