Shaquille "Shaq" O'Neal on Tuesday defended the Houston Rockets' general manager Daryl Morey comments supporting protesters in Hong Kong, which initiated a controversy between the NBA and the communist Chinese government.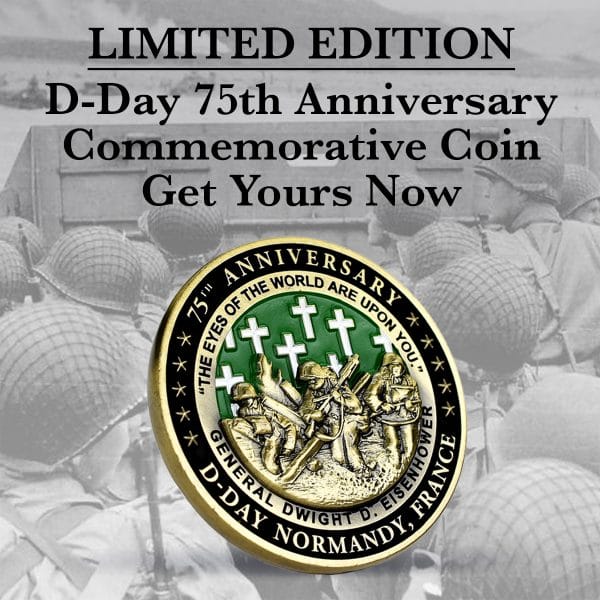 Get the most beautiful D-Day 75th Anniversary Commemorative Coin on the market, here
On Tuesday night's broadcast of "Inside the NBA,"  the former NBA star and current sports television commentator said "Daryl Morey was right" to tweet support for protesters who have opposed Chinese authoritarian encroachment for months. O'Neal's comments came minutes before the tip-off of the 2019-2020 NBA season, Business Insider reported.
Shaq on Daryl Morey/China "One of our best values here in America is free speech we're allowed to say what we want to say and we are allowed to speak out on injustices and that's just how it goes. and if people don't understand that that's something they have to deal with. pic.twitter.com/vefcHSPlMD

— gifdsports (@gifdsports) October 22, 2019
"We, as American people, do a lot of business in China," O'Neal began his remarks. "And they know and understand our values and we understand their values. And one of our best values here in America is free speech. We're allowed to say what we want to say, and we're allowed to speak up about injustices, and that's just how it goes."
O'Neal said people who don't understand America's value of free speech would have to deal with it on their own.
The NBA star acknowledged that sometimes businesses and diplomatic officials are will "tiptoe around" controversial issues, but that does not stop people from speaking out.
Those Tuesday remarks followed a public relations backlash over NBA efforts to apologize to China and create distance between the basketball league and Morey's offending remarks "Fight for Freedom, Stand with Hong Kong."
The NBA called Morey's tweet "regrettable."
NEW: the NBA has released a statement on Daryl Morey: pic.twitter.com/FOI79W31b1

— Sopan Deb (@SopanDeb) October 7, 2019
The NBA received from critics ranging from U.S. lawmakers to the long-running satirical cartoon "South Park."
The NBA star Lebron James added to the controversy last week, suggesting Morey was "misinformed" about the month's long protests in Hong Kong and "wasn't educated on the situation at hand."
James' comments went on to suggest that Morey's comments could have caused financial, physical and emotional harm for many people.
My team and this league just went through a difficult week. I think people need to understand what a tweet or statement can do to others. And I believe nobody stopped and considered what would happen. Could have waited a week to send it.

— LeBron James (@KingJames) October 15, 2019
In an apparent knock on James' comments, O'Neal said NBA controversy had led some people to share their criticisms even if "they don't know what they're talking about."
"Whenever you see something wrong going on anywhere in the world, you should have the right to say, 'That's not right,' and that's what he did," O'Neal said of Morey's tweet.
Morey had already deleted the original offending tweet near the start of the controversy in early October.
NBA commissioner Adam Silver said the league did receive calls from China to fire Morey, but said they rejected that Chinese pressure.
The NBA has still seen criticism for steering clear of China's controversial human rights record despite the league's usual outspoken stance towards social justice issues.