While Robert "Beto" O'Rourke's plan for a mandatory buyback of "assault weapons" remains conceptual, many law enforcement officials have already assailed the proposed measure as "unconstitutional" and one they would not enforce.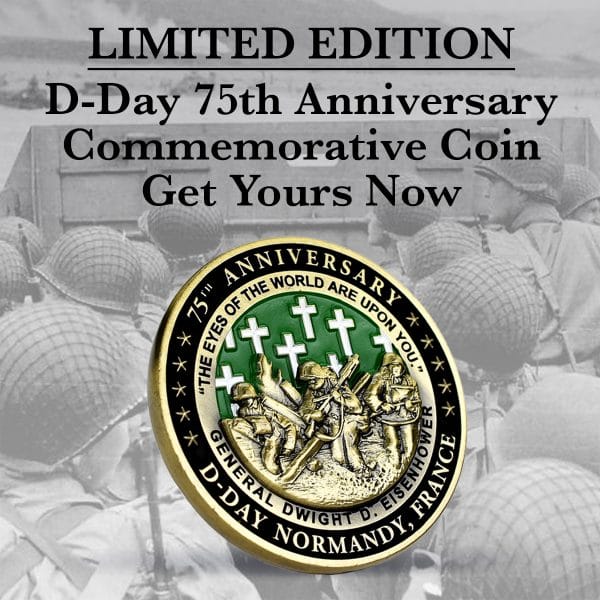 Get the most beautiful D-Day 75th Anniversary Commemorative Coin on the market, here
Last week O'Rourke proposed a "visit by law enforcement" to collect banned firearms from holdouts of his proposed mandatory buyback of "assault weapons,'" such as AR-15s. O'Rourke appeared to reach that law enforcement conclusion after being pressed for details on how his plan would counter mass noncompliance by gun owners; however members of the National Fraternal Order of Police (FOP) and other law enforcement officials are already undermining that proposal, according to the Washington Free Beacon.
Several law enforcement officials reportedly called the gun control plan "ridiculous" and "asinine" and raised questions about its constitutionality.
A leader of the National Fraternal Order of Police—the nation's largest police union, representing more than 330,000 sworn law-enforcement officers—said that not only was Beto's plan unlikely to be constitutional but that Beto himself was unlikely to ever be elected.
"Mr. O'Rourke may not be aware that state and local police officers (who comprise more than 90% of all police in the U.S.) receive their orders from their local jurisdictions – not from the Federal government," Jim Pasco, executive director of the FOP told the Washington Free Beacon. "Further, any such legislation, if it passed, would no doubt be vigorously litigated with a view to its apparent inconsistency with the Second Amendment."
Last week, when questioned about his gun plan, O'Rourke insisted the largest portion of U.S. gun owners would comply with his gun control plan, even if they didn't agree with it. When continuously confronted on this claim by MSNBC's Joe Scarborough, O'Rourke eventually admitted more direct policing actions would be needed to enforce such a law.
"I think just as in any law that is not followed, or flagrantly abused, there has to be consequences or else there is no respect for the law," O'Rourke told Scarborough. "In that case I think there would be a visit by law enforcement to recover that firearm and to make sure that it is purchased, bought back, so that it cannot be potentially used against somebody else."
AJ Louderback, the sheriff of Jackson County, Texas, said he and many other sheriffs would not move to carry out O'Rourke's confiscation orders. Louderback sits on immigration and government affairs committees of the National Sheriffs' Association — an organization of over 3,000 sheriffs around the country.
"I think he's seriously misjudging the law enforcement response to what he wants to do," Louderback said. "Many sheriffs would not comply with his plan."
Louderback said, "Everyone is looking for solutions to violent crime but this isn't one of them. I'm not going to harass my citizens for owning guns."
The National Association of Police Organizations — which represents over a 1,000 police organizations and more 240,000 sworn officers — also said O'Rourke's plan would force officers to violate their constitutional oaths.
On Saturday, the Kinney County, Texas Sheriff's Office posted a Facebook statement assuring county residents they would go so far in resisting confiscation orders as to meet ATF and FBI agents at the county line and bar them for carrying out enforcement efforts.
The Facebook post saw a viral response, with thousands of likes in support of the statement.