A top advisor for former Defense Secretary Jim Mattis is releasing a new book next week highlighting his work alongside Mattis within the Trump administration – and Mattis is having none of it.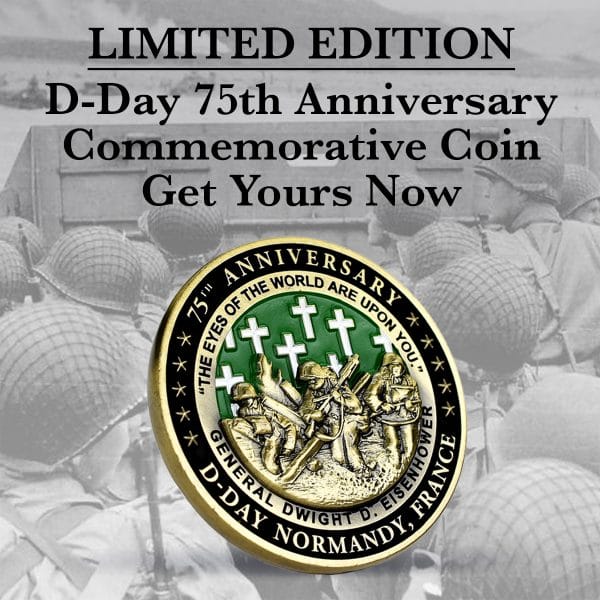 Get the most beautiful D-Day 75th Anniversary Commemorative Coin on the market, here
Retired Navy Cmdr. Guy "Bus" Snodgrass, who served as Mattis' chief communications director, will officially release his title "Holding the Line: Inside Trump's Pentagon With Secretary Mattis" on Oct. 29, which Mattis has blasted as honorless and a violation of trust.
Mattis' assistant, Candace Currier, released a statement to Politico saying that Snodgrass "may receive a few brief moments of attention for this book. But those moments will be greatly outweighed by the fact that to get them, he surrendered his honor," the statement continued.
"General Mattis hasn't read the book and doesn't intend to," Currier's statement noted.
A report in March announcing the book noted it was intended to "alarm" readers.
A former F/A-18 pilot and TOPGUN instructor, Snodgrass became one of Mattis' closest aides and his speechwriter. He took extensive notes during his time at Mattis' side, which were used to write the book.
"I was at the defense secretary's side for 17 crucial months of the Trump Presidency," Snodgrass said in a statement in March. "I saw how our men and women in uniform worked tirelessly to carry out their duties and the (Defense) Department's mission. I want to share this story with readers."
According to Mattis, Snodgrass' role was insignificant.
"Mr. Snodgrass was a junior staffer who took notes in some meetings but played no role in decision making. His choice to write a book reveals an absence of character," Currier's statement added this week.
"Surreptitiously taking notes without authorization for a self-promoting personal project is a clear violation of that trust," the statement added.
Snodgrass' book was described in a press release as "an insider's sometimes shocking account of how Defense Secretary James Mattis led the U.S. military through global challenges while serving as a crucial check on the Trump Administration."
The release also described the book as a "fly-on-the-wall view of Mattis," who "slow-rolled some of Trump's most controversial measures, with no intention of following through."
Mattis' time as defense secretary was shadowed by reports of disagreements between him and President Trump. Both sides had shot down the reports until Mattis announced his resignation in December 2018, citing unaligned views with the president.