Leaked Pentagon documents provided to Newsweek this week indicate defense officials have set rules of engagement for U.S. military units deployed to the southern border with Mexico, including allowing them to fire on moving vehicles.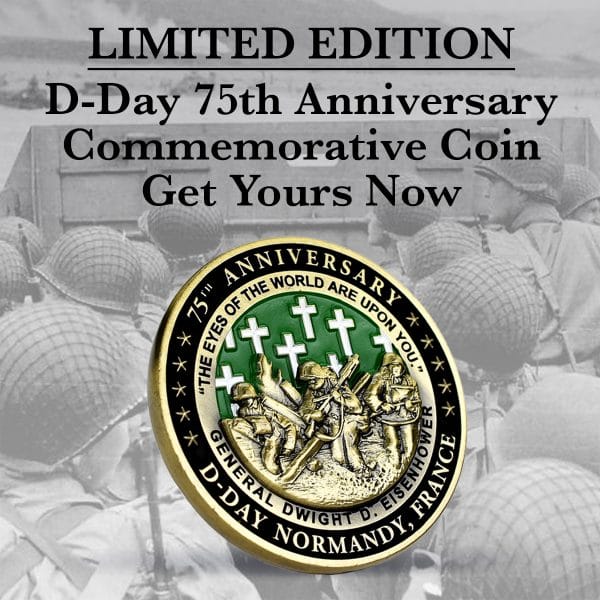 Get the most beautiful D-Day 75th Anniversary Commemorative Coin on the market, here
The revelation that U.S. forces may be permitted to fire at ports of entry along the U.S.-Mexico border suggests an escalation in the Trump administration's enforcement of border security. According to Newsweek, the documents indicate U.S. troops can use lethal force if there is a "reasonable belief" of an imminent threat of death or bodily harm to nearby civilians.
"Weapons may be fired at a moving vehicle or watercraft when DOD forces have a reasonable belief that the vehicle or watercraft poses an imminent threat of death or serious bodily harm to DOD forces. Weapons may also be fired at a moving vehicle or watercraft posing an imminent threat of death or serious bodily harm to non-DOD persons in the vicinity when doing so is directly related to the assigned mission," the document states.
It was not clear what scenarios would provide "reasonable belief" to allow such lethal force.
Newsweek reports this information came from a Defense Department source on grounds of anonymity due to concern for a Pentagon retaliation against the source. Another two unnamed sources reportedly confirmed the authenticity of the documents.
The documents were dated back to some time in July, just days after Mark T. Esper was sworn into his new role as Defense Secretary in the Trump administration.
Some 5,500 U.S. troops have been authorized to deploy to the southern border. The newest report suggests some U.S. military units have been exempted from prior restrictions against interacting with migrants during the ongoing border security mission.
In the original 2018 decision to deploy troops, the Trump administration cited "credible evidence and intelligence" indicating U.S. border personnel could face "incidents of violence and disorder" from migrant caravans storming the border.
It is unclear if a new security threat raised the need for U.S. troops at the border to be able to use lethal force.
Hina Shamsi, the director of the National Security Project at the American Civil Liberties Union, shared her concerns about the leaked documents and the "incredibly dangerous" permission it grants to U.S. troops at the border. She noted that the ability to fire on moving vehicles is not permitted by many U.S. law enforcement agencies because the action "is likely to be ineffective and carries a high risk of lethal harm, including to bystanders."
Shamsi also said, "The U.S. military (is) perilously closer to violating the spirit, if not the letter of Posse Comitatus prohibitions, resulting in harm to civilians and legal jeopardy for military service."
The Posse Comitatus Act is an 1878 law barring the use of the U.S. military in a domestic law enforcement capacity.
David Lapan, a former DOD and DHS spokesman under both President Trump and former President Barrack Obama noted that U.S. forces in Iraq and Afghanistan have been permitted to fire on approaching vehicles that present a risk of carrying explosives, but said those are different circumstances from the ones at the border.
"You potentially have active-duty forces who have been given the authority to engage moving vehicles," Lapan said of the rules of engagement. "Do they still have the mindset that they had when they were in Iraq or Afghanistan?"
Pentagon officials declined to take questions from Newsweek reporters asking about the recent documents.