At least 22 U.S. Army paratroopers were injured during a Wednesday night training jump at Camp Shelby, Mississippi after their C-130 transport plane missed the intended drop zone.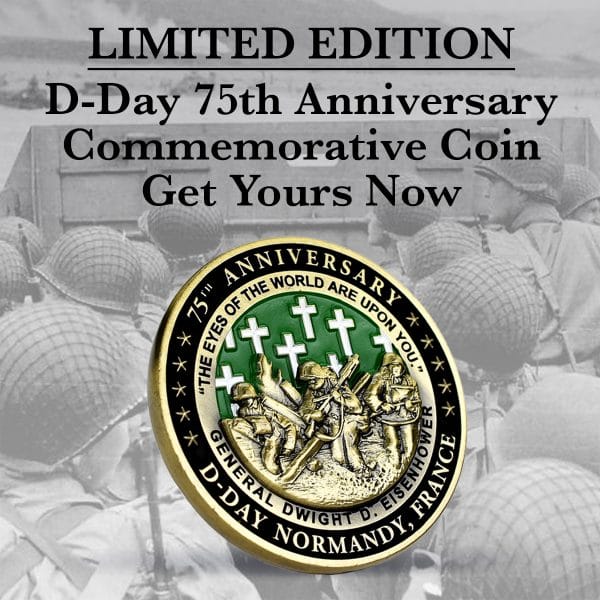 Get the most beautiful D-Day 75th Anniversary Commemorative Coin on the market, here
The C-130 transport was carrying 87 soldiers, many of whom crashed into trees after their jump. A U.S. Army spokesman told CBS News that seven of those injured paratroopers were brought to a nearby hospital while the rest were treated by medics who arrived at the scene. Many of the soldiers only sustained light to moderate wounds, and most only had scrapes on them.
The paratroopers, as part of the Alaska-based 4th Brigade Combat Team (Airborne), 25th Infantry Division were taking part in a 10-day training exercise called "Arctic Anvil." Around 650 soldiers from the Alaska unit joined the roughly 3,000 overall participants for what is reportedly the largest training exercise at Camp Shelby.
In a Facebook post, the 4th Brigade Combat Team, 25th Infantry Division confirmed their soldiers were conducting the night-time jump at about 8 p.m. Wednesday. Several C-130 planes were in use during that portion of the training exercise, including the one that missed its drop zone.
The Facebook post determined that the soldiers may have been scattered by the drop and the unit was "still consolidating Soldiers on the drop zone," at the time of their announcement.
"Airborne Operations all bear an inherent risk," the statement said. "We strive to mitigate that risk as much as possible."
As part of its precautions before embarking on the night time jump, the 4th Brigade Combat Team, 25th Infantry Division did acknowledge the potential risk of injuries by notifying nearby hospitals of a "potential influx of patients" and had emergency vehicles on standby.
As of an updated status provided by the 1st Battalion 501st Parachute Infantry Regiment early Thursday morning, 83 of the 87 soldiers had been accounted for while the four remaining soldiers were being extracted from trees with Fire Department assistance.
It is not yet clear how the unit will proceed with the remainder of the "Arctic Anvil" training exercise.
Other U.S. service members have been less fortunate in recent parachute training accidents. A U.S. Air Force Airman died during a routine proficiency jump in September of this year.
In August, the U.S. Army also confirmed the death of one of its Delta Force special operations soldiers after his parachute failed to open during a free-fall training jump.
The number of military-wide airborne-related deaths hit a record high of five for the year 2015, according to Military Times. While there was only one death in the following year and zero in 2017, deaths rose again in 2018.