The death of three U.S. Army soldiers at Fort Stewart, Georgia and the injury of three more came after their armored vehicle fell from a bridge and rolled upside down into the water below, base officials revealed Monday.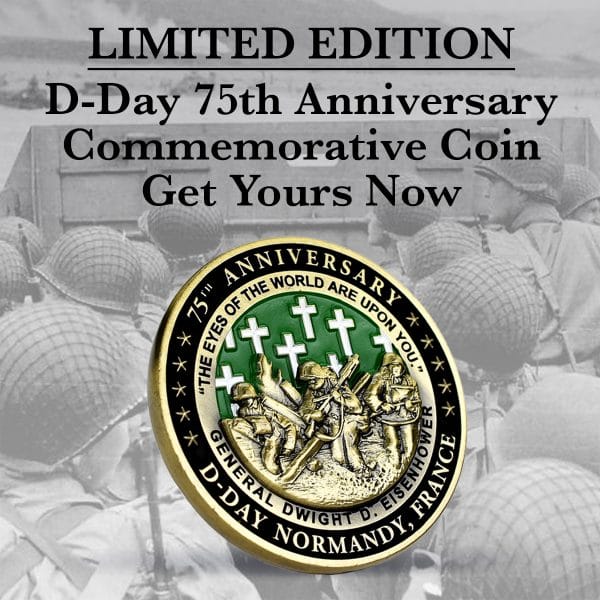 Get the most beautiful D-Day 75th Anniversary Commemorative Coin on the market, here
The Army identified Sgt. 1st Class Bryan Jenkins, 41, of Gainesville, Fla.; Cpl. Thomas Walker, 22, of Conneaut, Ohio; and Pfc. Antonio Garcia, 21, of Peoria, Ariz. as the three soldiers killed in a pre-dawn training accident Sunday morning, Army Times reported.
Maj. Gen. Antonio Aguto read the names of those three soldiers of 1st Armored Brigade of the Fort Stewart-based 3rd Infantry Division during a Monday news conference after Army officials completed the next-of-kin notification process.
"It is hard enough when you lose one soldier," Aguto said, holding back tears. "But when you lose three at one time, that pain is amplified. And we are really feeling and sharing that pain."
Of the three other injured soldiers, two were treated and released from the hospital by Sunday while the third remained hospitalized on Monday albeit with non-life threatening injuries, according to Army Times.
The six soldiers were riding in a Bradley Infantry Fighting Vehicle (IFV) when the crash occurred. At the Monday press conference, Army officials revealed the accident happened during a training exercise that had been planned and rehearsed ahead of time. The crash occurred before 3:30 a.m. that morning and the vehicle ended up overturned in a stream bed below the bridge.
Aguto did not credit Tropical Storm Nestor, which passed over southeast Georgia late Saturday and early Sunday, as having contributed to the conditions that caused the catastrophic crash. Aguto said severe weather warnings and the storm rain and winds had already passed by the time the crash occurred.
"The training is tough, realistic and we train for all sorts of conditions no matter where we would go," he said. "You would expect us to do that. And that was the case in this instance."
Both Aguto and Michael Barksdale, the Army's lead investigator on the crash, did not provide additional details as to what did cause the vehicle to fall from the particular bridge on the Army's base in southeast Georgia.
The Army is reportedly conducting autopsies to determine how specifically the soldiers died, and Barksdale said investigators from Army Combat Readiness Center at Fort Rucker, Alabama could take up to four weeks to deliver a preliminary report on the accident.
According to the Army Combat Readiness Center, as many as 12 Army soldiers have died in nine separate training accidents in 2019.
Aguto said Fort Stewart would plan a memorial for the soldiers, but details have not yet been made available.