Bomb-sniffing dogs the U.S. government sent the Kingdom of Jordan were treated so poorly that they "lost the will to work" and died, according to an inspector general report.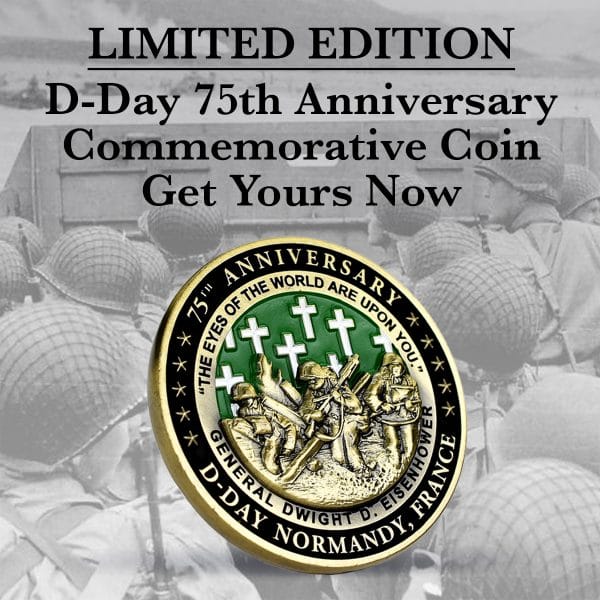 Get the most beautiful D-Day 75th Anniversary Commemorative Coin on the market, here
At least 12 U.S. trained bomb-sniffing dogs provided to Jordan under an anti-terrorism program died from medical problem, according to the government evaluation, first reported by Stars and Stripes on Friday.
The report released this week calls on the State Department to stop sending dogs to the kingdom until there is a plan that ensures the canines' health and welfare is taken better care of and to conduct welfare checks more frequently.
According to the report, the department did not agree to cease providing dogs until a sustainable plan is in place.
Other dogs were overworked or given unhealthy living situations with "barely existent" sanitation, including some kennels where a deadly virus was prominent, Stripes reports.
"The Department has expended millions of dollars in antiterrorism assistance funds for the EDCP [Explosive Detection Canine Program], but it does not ensure the health and welfare of the dogs after deployment," the report says. "This threatens the dogs' ability to properly perform detection work and also creates risks to their well-being."
The report goes on to say, "overall, the Department lacks policies and standards governing the program. The Department routinely provides dogs to foreign partners without signed written agreements that outline standards for minimum care, retirement, and use of the canines, and the Department conducts health and welfare followups infrequently and inconsistently."
Officials went to a Jordanian site in 2016 to assess the country's program. They found "required to search large numbers of vehicles without proper shelter, sanitation, and care."
"The canines observed were well beyond their working years, and in need of medical care. [An official] gave several instances of canines dying from heat exhaustion within the past year," the report continued.
Dying from heat exhaustion is not an accident, but rather the result of poor treatment and negligence, according to a veterinarian referenced in the IG report.
Canines have been a notable addition to the U.S. military and have played key roles in sniffing out explosives.
The State Department has given foreign countries bomb-sniffing dogs for more than 20 years. According to the IG report, Jordan is by far the largest recipient of U.S.-trained canines.
It's unclear how many dogs other countries, such as Bahrain, Egypt, Indonesia, Lebanon, Mexico, Morocco, Nepal, Oman and Thailand, received, but Jordan received 20 in 2016, and at least 66 since the inspector general visited the site in question.
In May 2018, the program was scrutinized for an alleged lack of oversight, insufficient health care for the animals and poor working conditions in a complaint left on an IG hotline a year prior.