This week, President Donald Trump may announce his administration's proposal for curbing gun violence, but how far the proposals will go is still unclear.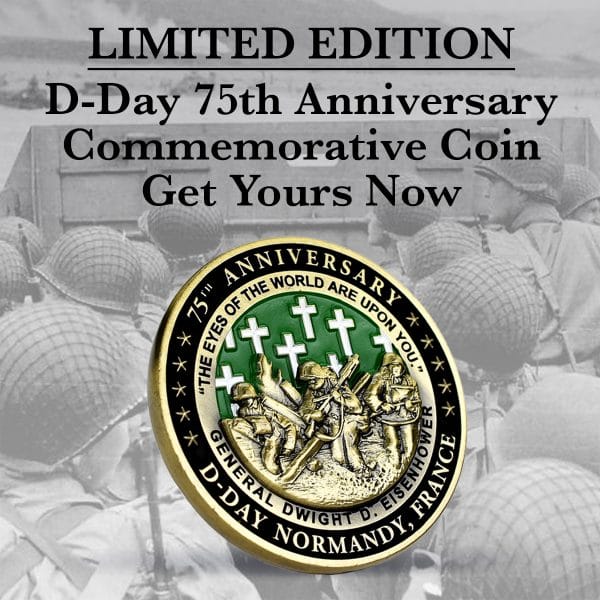 Get the most beautiful D-Day 75th Anniversary Commemorative Coin on the market, here
Trump has recently been speaking with Democrats Joe Manchin and Chris Murphy and with Republican Pat Toomey; all of whom support expanded background checks for gun purchases, according to CBS News reporting on Friday.
In remarks on Aug. 5, Trump signaled support for extreme risk protective orders, also known as "red flag" laws, to allow police to confiscate guns from owners believed to present a danger to themselves or others.
"We must make sure that those judged to pose a grave risk to public safety do not have access to firearms, and that if they do, those firearms can be taken through rapid due process," he said in his August speech following shooting attacks in Dayton, Ohio and El Paso, Texas.
During his speech, Trump also spoke in support of reforming mental health laws, and said "mental illness and hatred pulls the trigger, not the gun."
That same day, he also tweeted in support of expanded background checks.
"Republicans and Democrats must come together and get strong background checks, perhaps marrying this legislation with desperately needed immigration reform," he tweeted.
….this legislation with desperately needed immigration reform. We must have something good, if not GREAT, come out of these two tragic events!

— Donald J. Trump (@realDonaldTrump) August 5, 2019
Later in August after Trump reportedly spoke with National Rifle Association President Wayne LaPierre, he seemed to change his stance on the topic. On Aug. 20, while speaking before the press at the White House, Trump said, "We already have very serious background checks."
It has not been clear what Trump meant by his original call for "strong background checks."
In March of 2018, Trump signed into law the Fix NICS Act of 2017, which requires all federal agencies and courts to add their criminal records to the National Instant Criminal Background Check System, known as NICS, that is currently in place. The measure also called on states to add their criminal records to the NICS database.
Trump's willingness to work across the aisle with Democrats may also affect whatever proposals he will announce.
Last week, during the Democratic presidential debates, the party's contenders for the presidential nominee all took turns on the issue gun control, describing their ideas for how gun legislation would look if they took office.
Several of the candidates called for an "assault weapons" ban and limitations on magazine capacity allowable for civilian firearms.
Robert "Beto" O'Rourke was among the debate candidates who spoke in favor of a buyback program for gun owners to turn in their firearms.
"Hell yes, we're going to take your AR-15, your AK-47," O'Rourke said in response to a question on whether or not he favored mandatory buybacks or confiscation of firearms.