During a Wednesday memorial service for the victims of the Sept. 11, 2001 attacks, a man whose mother died during the terrorist attacks took aim at Rep. Ilhan Omar for comments that appeared to minimize the coordinated attacks that killed nearly 3,000 people.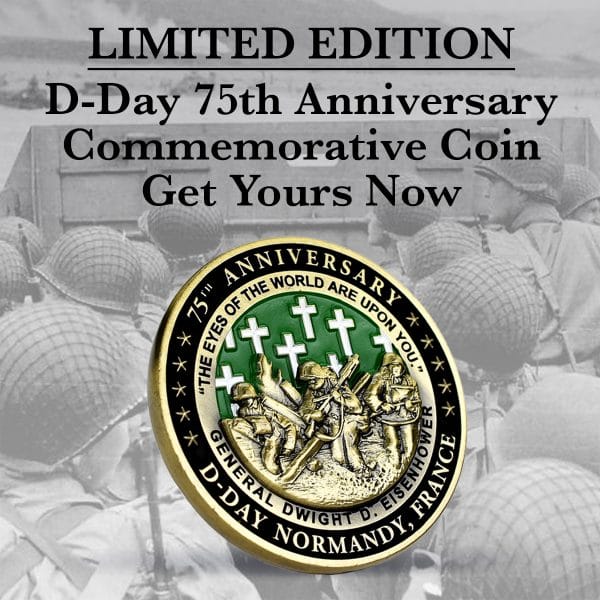 Get your D-Day 75th Anniversary Commemorative Coin Here
Nicholas Haros Jr. delivered critical remarks during the annual memorial for 9/11 victims, which was held at the Ground Zero memorial site, The New York Post reported. Footage of the speech showed Haros wearing a black shirt with the printed words "some people did something?" a nod to comments made by Omar describing the terror attacks in March speech given by Omar in support of the Council on American-Islamic Relations.
"Today I am here to respond to you exactly who did what to whom," Nicholas Haros Jr. said.
Haros described the attack, not just for the loss of life it caused by the families it impacted, including his own. His mother's name, Frances Haros, can be found on the list of victim's names at the ground zero memorial.
"On that day 19 Islamic terrorist members of al Qaeda killed over 3,000 people and caused billions in dollars of economic damage," Haros said. "Is that clear?"
Haros described the terrorist hijackings as an attack on U.S. constitutional freedoms and "Judeo-Christian principals."
"We are here today to tell you and the 'squad' just who did what to whom," Haros reiterated, shortly before ending the speech. "Show respect in honoring them, please. American patriotism and your position demand it."
Haros took aim at Omar's comments which surfaced in video footage in April.
"CAIR was founded after 9/11 because they recognized that some people did something, and that all of us were starting to lose access to our civil liberties," Omar had said in the speech.
Omar's comments received criticism by several of her colleagues in Congress and other commentators in the media. In an April tweet, fellow freshman congressman Rep. Dan Crenshaw called her description of the terrorist attacks "unbelievable."
First Member of Congress to ever describe terrorists who killed thousands of Americans on 9/11 as "some people who did something".

Unbelievable. https://t.co/IKtoZWWmIT

— Dan Crenshaw (@DanCrenshawTX) April 9, 2019
At the time, Omar tried to rebuff criticism for her comments, calling that criticism an "incitement" of violence and calling on members of Congress from both parties to condemn it.
This is dangerous incitement, given the death threats I face. I hope leaders of both parties will join me in condemning it.

My love and commitment to our country and that of my colleagues should never be in question. We are ALL Americans! pic.twitter.com/foTZMpiZKv

— Ilhan Omar (@IlhanMN) April 10, 2019
New York University Journalism professor Talia Lavin joined the criticism of Crenshaw's comments, calling him "captain sh*thead" in a tweet.
the real victim, captain shithead, speaks https://t.co/1Yeu10YuEY

— Talia Lavin (@chick_in_kiev) April 13, 2019
Another tweet by freelance writer Rob Rousseau, which has since been removed, called Crenshaw an "eyeless fuck."
Twitter just removed this tweet. pic.twitter.com/T4dtWvx0Nh

— Jerry Dunleavy (@JerryDunleavy) April 13, 2019
Crenshaw, a former Navy SEAL was on a 2012 deployment in Afghanistan when an IED exploded. He lost his eye as a result of the blast.
CAIR, the group Omar spoke to in March, has been accused of acting as a financier on behalf of the terror group Hamas. Hamas has been implicated in supporting attacks on Israel.
Omar was also recently barred from entering Israel for her support of the Boycott, Divest and Sanctions (BDS) movement, which calls for economic sanctions against Israel.
Israel similarly banned fellow freshman Rep. Rashida Tlaib; a member of the progressive "squad" of freshmen congresswomen, alongside Omar. Israel later offered Tlaib a chance to visit her grandmother in the West Bank, but she reportedly refused the offer.