The House Judiciary Committee voted on Tuesday to advance bills that would ban high-capacity magazines and implement a "red flag" law granting law enforcement the authority to confiscate the firearms of otherwise lawful gun owners believed to present a violent risk to themselves or others.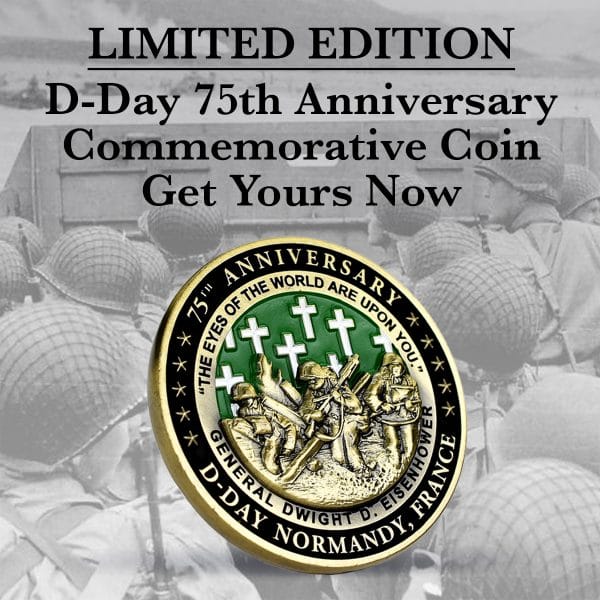 Get the most beautiful D-Day 75th Anniversary Commemorative Coin on the market, here
Sponsored by Democratic Rep. Salud Carbajal from California, H.R.1236, also called the "Extreme Risk Protection Order Act of 2019," would give law enforcement the ability to confiscate firearms and bar those owners from owning or possessing any firearms once the protective order is in place, CNN reported.
The Democratic-controlled committee voted 22-16, and has 197 cosponsors, 2 of whom are Republicans.
The bill will be brought to the floor of the House of Representatives for a full vote.
If the bill passes, the GOP-controlled Senate would have to agree to vote on its own version of the bill, which it has not said it will do, and then be signed by President Donald Trump to become law.
The "red flag" law would incentivize states to pass their own red flag laws by creating a federal grant program to award funding to states that pass them.
Ohio Republican Congressman Jim Jordan, offered vocal opponent criticism of the bill, arguing it would impede the right to be considered innocent until proven guilty under the court of law.
"If we pass this bill today, we are going to invert the standard and say, 'you are guilty until proven innocent, and you will be guilty without doing anything wrong.' Under this bill, you are guilty without doing anything wrong simply because someone thinks you might do something wrong," Jordan said on the House floor on Tuesday.
The House Judiciary Committee has a storied history of defending the Constitution and the Bill of Rights.

But today, Democrats are using the Committee to violate 2nd Amendment liberties, property rights, and due process rights, all before you've done anything wrong! pic.twitter.com/PI82VTAriK

— Rep. Jim Jordan (@Jim_Jordan) September 10, 2019
Jordan also argued the bill offers a vague definition for who is allowed to petition the court to allow gun confiscation.
"A roommate who hung out with you for one month last year can go petition a court to take away your Second Amendment liberties. Some roommate maybe didn't like you, thought you were a slob, whatever, can go petition the court to take away your fundamental right without you doing anything wrong," He said. "And oh, guess what? When they go in the court to take away your fundamental liberty even though you haven't done anything, committed no crime, guess what? You don't even get to be there; you don't even get to defend yourself."
In addition to the "red flag" law, the House Judiciary Committee voted to move forward with a ban on high-capacity magazines.