The Pentagon has identified the U.S. service member who died in Afghanistan on Monday.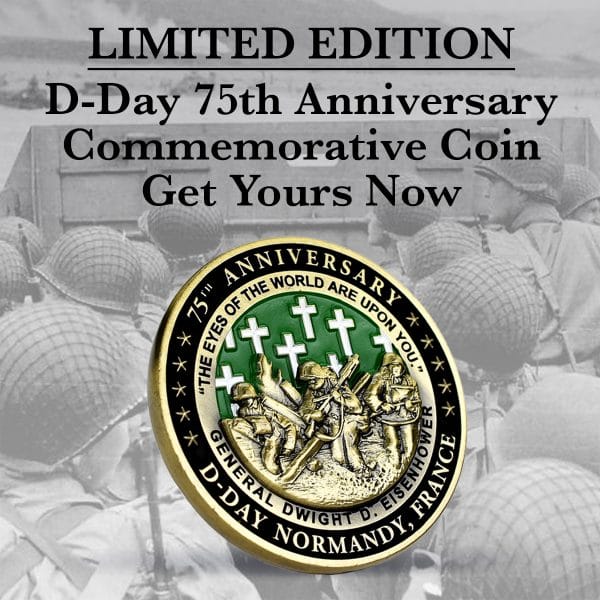 Get the most beautiful D-Day 75th Anniversary Commemorative Coin on the market, here
Sgt. 1st Class Jeremy W. Griffin, a Green Beret, was killed in combat operations Monday in the Wardak Province, Afghanistan, according to a Department of Defense statement.
Griffin, 40, was from Greenbrier, Tenn., and a communications sergeant with the 3rd Battalion, 1st Special Forces Group (Airborne) based at Joint Base Lewis-McChord, Washington.
He was supporting Operation Freedom's Sentinel, marking his fourth combat deployment.
Griffin was awarded the Bronze Star Medal and Purple Heart posthumously, according to a U.S. Army Special Operations Command press release.
He received numerous other awards, including the Bronze Star Medal, Army Commendation Medal, Army Achievement Medal, and more.
"The loss of Sgt. 1st Class Griffin is felt across the 1st Special Forces Group (Airborne) Family and the entire Special Forces community," said Col. Owen G. Ray, commander, 1st Special Forces Group (Airborne). "He was a warrior – an accomplished, respected and loved Special Forces Soldier that will never be forgotten. We ask that you keep his Family and teammates in your thoughts and prayers."
Griffin had enlisted in the Army in 2004, completing assignments with the 82nd Airborne Division and 7th Special Forces Group (Airborne). Later, he attended the Special Forces Qualification Course, which he graduated in 2014.
It is the 17th death of a U.S. service member in Afghanistan combat this year, The Associated Press reported.
It is the deadliest year of Operation Freedom's Sentinel since it began in 2014.
It is also the first U.S. service member killed in Afghanistan since President Trump canceled peace talks with the Taliban more than a week ago, and declared peace talks were "dead."
The Taliban threatened to hit U.S. targets, vowing that "Americans will suffer." Days later, Trump made a vow of his own when he said the U.S. will hit the Taliban "harder than ever."