In his newly released book, Call Sign Chaos: Learning to Lead, former Defense Secretary and Marine Gen. Jim Mattis insisted that he could've killed 9/11 mastermind Osama bin Laden in 2001 — an assertion he reiterated this week.
In an interview with the Washington Examiner, Mattis described how such a feat would've been possible at the time, preventing bin Laden's escape into Pakistan and another 10 years passing by before his demise.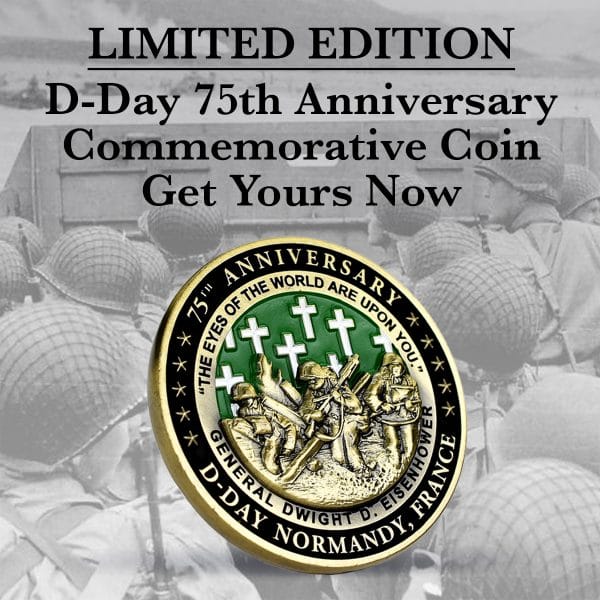 Get your D-Day 75th Anniversary Commemorative Coin Here
"We had intelligence that said Osama bin Laden was in probably one of two valleys in Tora Bora, and there was basically two ways out. We had done a computerized visibility diagram, so we knew which mountain tops we could be on that would basically allow us to cut off retreat," Mattis said.
"There was a way to put these outposts in with snipers and mortars, machine gunners, and forward air controllers and artillery spotters, and then push up those two valleys with a couple of companies of troops, and I had plenty of troops. I could have inserted the outposts along the border by helicopter in the high country because we had helicopters that could go in at that altitude."
Less than two months after the attacks, it was Mattis — then a brigadier general — who led an expeditionary mission into Afghanistan.
A clash between then-CENTCOM Commander Army Gen. Tommy Franks prevented Mattis from carrying out the mission he'd wanted to.
Franks thought deploying assets into the mountain would be a mistake, so the plan fell flat.
"I would have called both [the U.S. Army Central Command] commander and Admiral Moore and said, 'Sir, I have a plan to accomplish the mission, kill Osama bin Laden, and hand you a victory. All I need is your permission,'" Mattis wrote in the book.
Mattis' passion for finding bin Laden and bringing swift justice was little known until recently when he released his book and delved further into the topics this week.
"I was going to make them pay for this. That's the bottom line. They were going to regret that they'd done it," Mattis said of the terrorists this week in a foreign policy lecture before the Chicago Council on Global Affairs.
Mattis had recounted his perspective on the 9/11 attacks and how he reacted to hearing of the news as a brigadier general in the Marine Corps.
"Having just come from being the deputy secretary of defense's senior military assistant, I knew immediately they'd gotten through. We'd been concerned with it. We knew they were trying. I had no doubt that the enemy had gotten through," Mattis said.
"I'll just tell you, to this day, any of the intelligence officers and military officers on duty that day: We let you down," he said. "They never should have gotten through and murdered those people. And it was personal."