Republican candidate and former Massachusetts governor Bill Weld declared on Monday that President Donald Trump has committed "treason" and should be punished by death in accordance with U.S. law.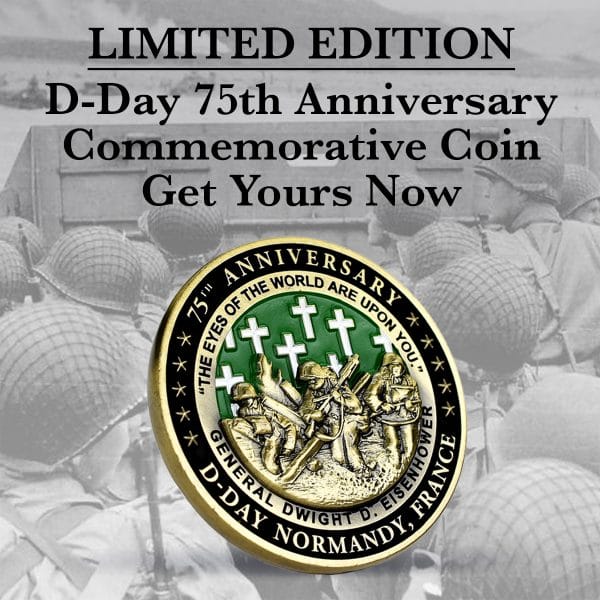 Get the most beautiful D-Day 75th Anniversary Commemorative Coin on the market, here
Trump came under fire last week for allegedly pushing Ukraine President Volodymyr Zelenskyy on a telephone call to investigate former Vice President Joe Biden's son, Hunter Biden, an act that has prompted critics to call for a Department of Justice investigation to explore wrongdoing that some have said constitutes "treason," according to USA Today.
"That's not just undermining democratic institutions. That is treason. It's treason pure and simple." — @GovBillWeld pic.twitter.com/h0stI2lojR

— Morning Joe (@Morning_Joe) September 23, 2019
"Talk about pressuring a foreign country to interfere with and control a U.S. election. That's not just undermining democratic institutions. That is treason. It's treason pure and simple, and the penalty for treason under the U.S. code is death. That's the only penalty," Weld said on MSNBC's "Morning Joe" on Monday.
"The penalty under the Constitution is removal from office, and that might look like a pretty good alternative to the president if he could work out a plea deal," he added.
Weld then referred to impeachment as a possible penalty for treason, but repeated, "The only penalty for treason is death, it's spelled out in the statute."
As Fox News pointed out, 18. U.S. Code § 2381, says those who commit treason "shall suffer death, or shall be imprisoned not less than five years and fined under this title but not less than $10,000; and shall be incapable of holding any office under the United States."
Breakfast Media journalist Andrew Feinberg noted that Article III Section 3 of the Constitution spells out treason as "only in levying war against them, or in adhering to their enemies, giving them aid and comfort."
Yeah, @GovBillWeld needs to read Article III Section 3 of the constitution again. He's just as wrong about this as @realDonaldTrump is when he accuses the press or Democrats of treason. https://t.co/dXpgFkmeyK pic.twitter.com/xIAuOq9gyY

— Andrew Feinberg (@AndrewFeinberg) September 23, 2019
The Trump campaign issued a statement which made a mockery of Weld's remarks.
"The media's affliction with Trump Derangement Syndrome has driven them into an actual discussion of the proposed execution of the President of the United States," Trump's 2020 re-election campaign communications director Tim Murtaugh told Fox News. "In severe cases of TDS such as this, immediate consultation with a physician is recommended."
Weld has been highly critical of Trump, and has been releasing tweets almost daily to criticize the president on various issues.