Iranian Foreign Minister Javad Zarif said the United States has initiated a "cyber war" against Iran and warned that the U.S. won't be able to finish any conflict it initiates with Iran.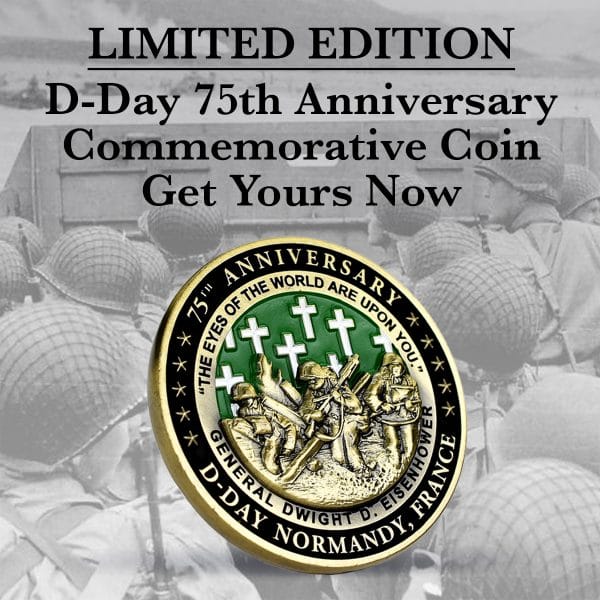 Get the most beautiful D-Day 75th Anniversary Commemorative Coin on the market, here
In a Sunday interview with NBC's Meet the Press, Zarif warned U.S. President Donald Trump not to take military action against Iran and its allies in the Middle East. Zarif also disclosed Iran responses to U.S. cyber attacks on the country.
Zarif said the U.S. initiated the cyber attack, by hacking its nuclear facilities in a "very dangerous, irresponsible way that could've killed millions of people."
"There is a cyber war and Iran is engaged in that cyber war," Zarif said, announcing the Iranian retaliation. "Any war that the United States starts it won't be able to finish."
Zarif's comments reflect ongoing tensions with the U.S. and its allies since Trump's decision in May of 2018 to have the U.S. withdraw from a 2015 nuclear deal with Iran.
Under the 2015 deal, Iran was supposed to limit its nuclear development in exchange for the lifting of U.S. sanctions, but Trump said the deal as "one-sided" and did little to diminish Iranian nuclear efforts anyway.
At the time of the U.S. decision, Iran acknowledged its missile development but said the missiles were only being created for defensive purposes.
When Trump pulled out of the deal, Iran said it would ramp up its nuclear development in retaliation.
Tensions with Iran appeared to hit a boiling point after September drone and missile attacks on Saudi Arabian oil production facilities.
The Houthi rebel group in Yemen has taken credit for the attack and Iran has denied any involvement. By contrast, both U.S. and Saudi officials have expressed doubt as to the possibility that the rebel group independently had their own drones and missiles or the know-how to orchestrate such a coordinated attack like the one that shut down nearly half of Saudi Arabia's oil production.
Iranian officials have described efforts to blame for the attack as a move by Saudi and "Zionist" influencers to drag the U.S. into a Middle Eastern conflict.
Since the attack on Saudi oil sites, the U.S. has ratcheted up sanctions against Iran, and armed the Arabian peninsula with additional patriot missile batteries to defend against future Iranian drone and missile strikes.
In response to concerns of further U.S. military retaliations, the Zarif has appeared to dismiss the placement of new U.S. military assets in Saudi Arabia as "posturing." By contrast, he decried the sanctions as an act of "economic terrorism" for which U.S. Secretary of State Mike Pompeo should be tried by the International Criminal Court.