In a Thursday decision, the U.S. House of Representatives passed a bill to implement new universally connected electronic medical records system for migrants, ahead of efforts to implement those same medical systems for U.S. military veterans.
The House passed the bill, H.R. 3525, U.S. Border Patrol Medical Screening Standards Act, on a vote of 230-184. The bill requires the Department of Homeland Security and Customs and Border Patrol officials to implement an Electronic Health Records (EHR) system, and store and report electronic health records to Congress for all migrants apprehended at the border, which — unlike the VA medical records system — would follow them through all components of the DHS, according to The Hill.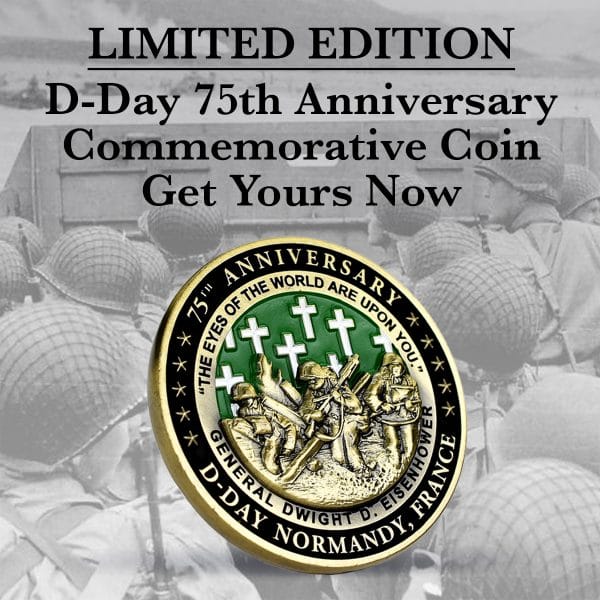 Get the most beautiful D-Day 75th Anniversary Commemorative Coin on the market, here
The bill, introduced by freshman Rep. Lauren Underwood (D-Ill.), orders the establishment of a universal electronic health record system, which follows a patient to all points of care within the DHS agency — something that veterans do not currently have.
"Within 90 days of enactment, the DHS Chief Information Officer, in coordination with the Chief Medical Officer, must establish an electronic health record (EHR) system that can be accessed by all DHS components operating on our borders. The system will hold the medical records of individuals in the custody of such components and ensure that the valuable medical screening information will follow the children and adults as they are transferred to other DHS components," said a fact sheet provided by Rep. Underwood's office.
In contrast, while veterans do have EHRs at individual care providers and facilities, these records do not "follow" the veterans around and are not accessible electronically by other providers within the agency. The VA is developing such a system, but it won't be ready for years.
"The Veterans Administration (VA) will not have similar electronic health records systems in place for nine years and the Department of Defense (DOD) will not have those systems for another five years," Rep. Mark Walker (R-NC) said in a press release following the vote.
"When I was at the border I saw busy, overworked Border Patrol officials having to keep health records on paper. I also saw how these records don't follow migrants between facilities and transfers of custody," Rep. Underwood said before the House floor vote.
Critics of the bill pointed out that those same busy Border Patrol agents would have to implement the EHR system within a timeframe of months, whereas similar efforts to implement EHR systems in the Department of Defense and hospitals run by the Department of Veterans Affairs which together will take 10 years and $25 billion to implement.
"If we cannot deliver a modern medical record for the men and women who put their lives on the line for us sooner than that, it is impossible to think that we could or should deliver one in a month for those who knowingly enter our country illegally," Rep. Phil Roe, M.D. (R-TN) said in a press release. "We should not treat anyone, particularly someone who breaks our laws, better than we treat our heroes."
House Republicans proposed an amendment to implement the same rollout of medical records system standards for veterans, but the effort was struck down, according to Rep. Tim Burchett.
Critics also decried the lack of new funding in the bill, which could leave the Border Patrol to bear the costs of the new medical screening procedures out of their existing budget.
"The new requirements are not funded, so DHS would be forced to take funds from other agency efforts including border security, combatting terrorism, stopping drug and human trafficking, and natural disaster response," Rep. Walker said.
Critics have also suggested the focus of immigration legislation should be on preventing border crossings in the first place and moving asylum-seeking detainees from Border Patrol custody to Immigration and Customs Enforcement (ICE) custody.
The bill managed to garner the support of two House Republicans, Reps. Brian Fitzpatrick (R-PA) and Fred Upton (R-MI). It likely faces a tougher vote before the Republican-controlled Senate.
—-
This article was updated to clarify the universal nature of the proposed DHS system in contrast with the non-universal electronic system currently used by the VA.