A top FEMA administrator and the former president of a Puerto Rico utility contractor were arrested Tuesday on federal bribery charges related to the repair of the island nation's electric grid, which was destroyed by Hurricane Maria in 2017.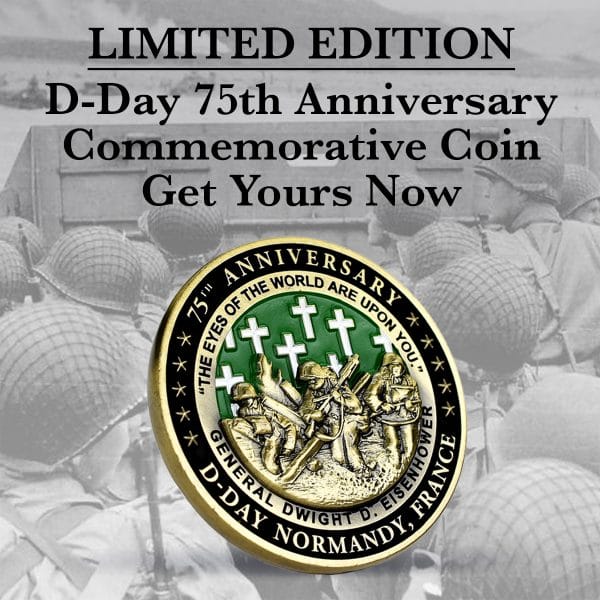 Get your D-Day 75th Anniversary Commemorative Coin Here
Federal authorities arrested Ahsha Tribble – the Federal Emergency Management Agency's former deputy administrator for regions including Puerto Rico – and Donald Keith Ellison, the former president of Cobra Acquisitions, the Wall Street Journal reported. A second FEMA employee, Jovanda Patterson, who worked as deputy chief of staff under Tribble, was also arrested.
BREAKING: The FEMA official in Puerto Rico, in charge of power restoration after Hurricane Maria, has been arrested by the FBI, as has the fmr. CEO of Cobra Energy (which got $1.8B in contracts) & a 2nd FEMA official…all accused of enriching themselves & defrauding the fed govt pic.twitter.com/bhl2a4hi2D

— David Begnaud (@DavidBegnaud) September 10, 2019
"These defendants were supposed to come to Puerto Rico to help during the recovery after the devastation suffered from Hurricane Maria," U.S. Attorney Rosa Emilia Rodriguez-Velez said in a statement.
"Instead, they decided to take advantage of the precarious conditions of our electric power grid and engaged in a bribery and honest services wire fraud scheme in order to enrich themselves illegally."
By name they are: Ahsha Nateef Tribble, a FEMA Region II, Deputy Regional Administrator; Donald Keith Ellison, former President of Cobra Acquisitions, LLC; and Jovanda R. Patterson, a.k.a. "Jo/Jojo," former FEMA Deputy Chief of Staff pic.twitter.com/b8aHHE48ZD

— David Begnaud (@DavidBegnaud) September 10, 2019
According to the indictment, Tribble and Ellison developed a "close person relationship" in which the contractor would supply the FEMA official lavish gifts to win more favorable treatment from the agency. Some of the itmes included airplane tickets – including on first class pass from San Juan to New York – security, housing, as well as hotel stays in Florida.
In return, Tribble allegedly pressured the Puerto Rico Electric Power Authority to award business to Cobra after Hurricane Maria slammed into the nation, regions of which were left without power for 11 months. In total, his company secured $1.8 billion in federal government contracts amid the repair and recovery efforts.
Researchers have estimated more than 4,600 Puerto Rico residents were killed amid the extreme weather.
———
©2019 New York Daily News
Distributed by Tribune Content Agency, LLC.