Colt Firearms will be ending its production and sales of its AR-15 rifles due to lack of public demand amid excess market capacity.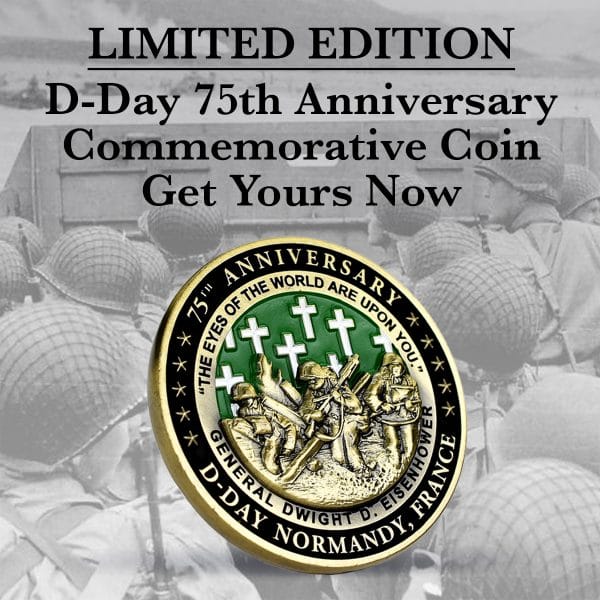 Get the most beautiful D-Day 75th Anniversary Commemorative Coin on the market, here
Colt released a statement on Thursday to clarify the decision, which was made because the company simply isn't selling enough of the rifles in the civilian marketplace to continue devoting the resources into it — a pattern that may be attributed to Colt rifles' $1,000+ price tag and a market supplied with lower priced competitors.
Colt President and CEO Dennis Veilleux said, "The fact of the matter is that over the last few years, the market for modern sporting rifles has experienced significant excess manufacturing capacity. Given this level of manufacturing capacity, we believe there is adequate supply for modern sporting rifles for the foreseeable future."
Veilleux added that Colt is seeing high demand in its military and law enforcement sales.
"On the other hand, our warfighters and law enforcement personnel continue to demand Colt rifles and we are fortunate enough to have been awarded significant military and law enforcement contracts.  Currently, these high-volume contracts are absorbing all of Colt's manufacturing capacity for rifles," he said.
Veilleux doesn't want customers to think the decision has any bearing on the company's support of civilian customers or the Second Amendment.
"We want to assure you that Colt is committed to the Second Amendment, highly values its customers and continues to manufacture the world's finest quality firearms for the consumer market," Veilleux said.
"Colt's commitment to the consumer markets, however, is unwavering.  We continue to expand our network of dealers across the country and to supply them with expanding lines of the finest quality 1911s and revolvers," he added.
The company has been in business for more than 180 years and said that following and responding to consumer demand is a matter of adjusting to changing market dynamics.
"We listen to our customers," Colt's senior vice president for commercial business, Paul Spitale told NRA's Shooting Illustrated last week. "The whole basis for our reorganization was consumer feedback."
"What's true today is that the [modern sporting rifle] market is much more price-driven," Spitale said. "We've seen a pretty sharp decline in rifle sales, given our price points, resulting in significant inventory build-up held by our distributors."
If the demand for modern sporting rifles rises, Colt could reintroduce them.
"It's not forever," Spitale said. "It's to say that, at this moment, we're listening to consumers and putting our resources where they're most valued."