Remember when MMA fighter Ronda Rousey got naked for Sports Illustrated and ESPN?
The MMA star has gained a cult following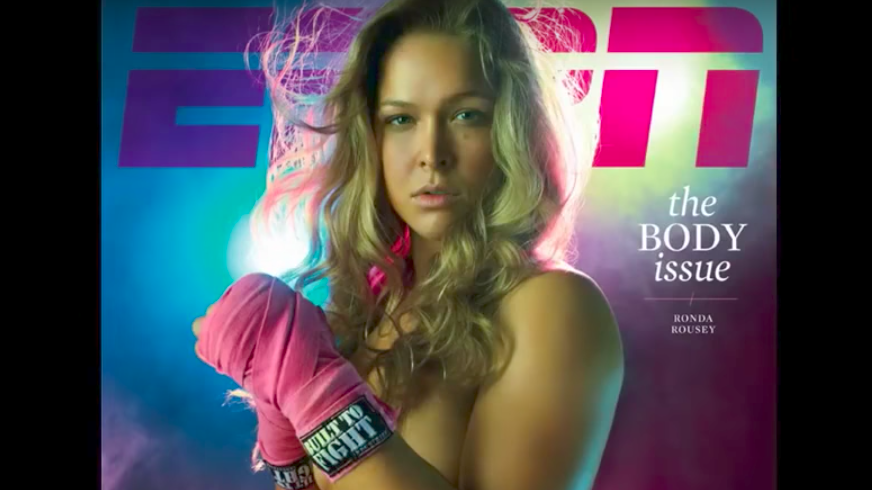 (YouTube)
It was only last year that MMA fighter and former UFC champion Ronda Rousey smoked up the internet with her Sports Illustrated photoshoot.
The Olympian-turned-actress posed for Sports Illustrated's swimsuit issue – the one where the swimsuits were painted onto the models' bodies.
In 2012, Rousey was also featured in ESPN's "Body Issue," which Marine veteran and amputee athlete Kirstie Ennis was recently featured in.
Take a look back at Rousey's revealing photoshoots:
Rousey wore a "swimsuit" that had been painted onto her skin.
And in 2012, when Rousey posed for the "Body Issue" with ESPN:
Here is another one of Rousey's Sports Illustrated covers:
[revad2]