ISIS fighters attempting to flee Mosul were captured dressed in women's clothing and make-up, Daily Mail reported.
One militant who forgot to shave his beard before dressing up as a woman was caught wearing red lipstick, eye shadow and mascara.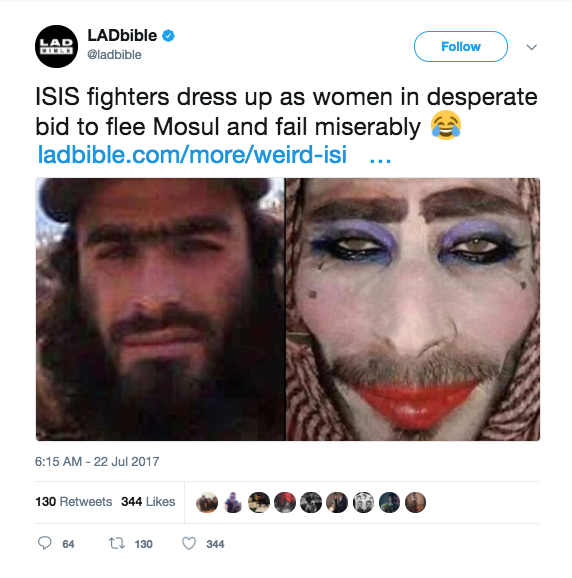 Other photographs released by the Iraqi Army show men wearing padded bras, carrying handbags and wearing women's clothing as they attempt to flee the former ISIS stronghold.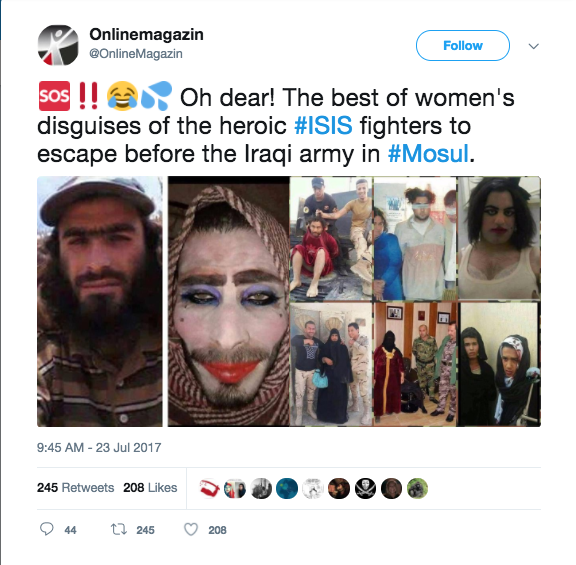 ISIS fighters have gone to endless lengths in their effort to escape Mosul.
On July 9, Iraqi Prime Minister Haider al-Abadi arrived in Mosul to declare victory over ISIS in the city.
The battle for the re-capture of the city began last October when Iraqi forces and allied militias launched their military campaign.
[revad2]