An Army veteran flying an American flag was told to take down the flag during a tailgate of an Atlanta Braves baseball game.
Adam Mourdock, an Army veteran and season ticket holder for Atlanta Braves games, was told by a parking attendant outside SunTrust Park to take down his American flag that he was putting up at Braves Lot 29 North, CBS 46 reported.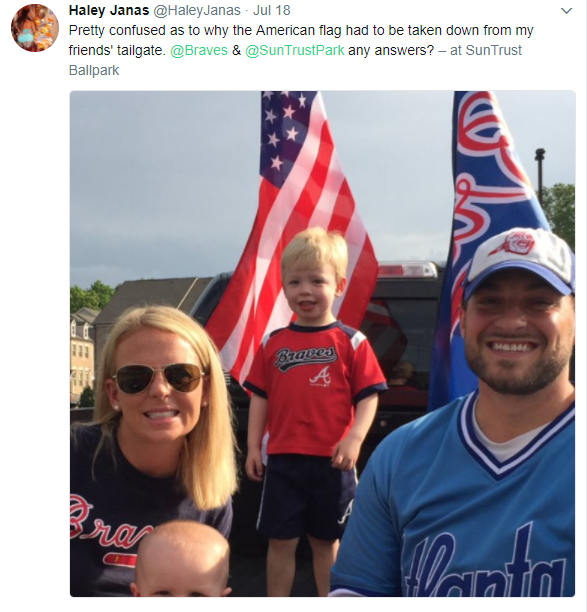 Mourdock said that at all home games, he flies an American flag just above an Atlanta Braves flag and has never been told before to take it down.
When Mourdock asked to see a supervisor, the woman told him that she was the supervisor.
"There was no explanation, there was no policy in writing other than today that flag needs to come down," he said.
"I'm an Army veteran, I fought for the right for Americans to fly their flags, and for someone to tell you you can't fly it at a baseball game, that's not the right place," he added.
The Braves have since apologized to Mourdock saying that he should be able to fly the flag at the tailgate.
[revad2]