When we think of military heroes, we normally think of grizzly, battle-hardened soldiers. However, some soldiers come in much smaller – and furrier – packages. One such hero is the most decorated military dog of World War I, Sergeant Stubby, who is set to be the star in an animated film that will be released next spring.
Sgt. Stubby served with the United States Military during WWI and is the only dog to be nominated for rank and then promoted to sergeant through combat. The claim has no official evidence, but is still recognized in connection with an exhibition at the Smithsonian Institution.
"I'm quite convinced that he was promoted by the internet," Ann Bausum, a writer who wrote two books about Stubby, told Military Times. "It sounds so good, we want it to be true … and one of these reasons I think this isn't true is that there is not a single contemporary story from his lifetime, and I looked at hundreds of newspaper articles of Stubby, there is not a single one that calls him 'Sgt. Stubby.' "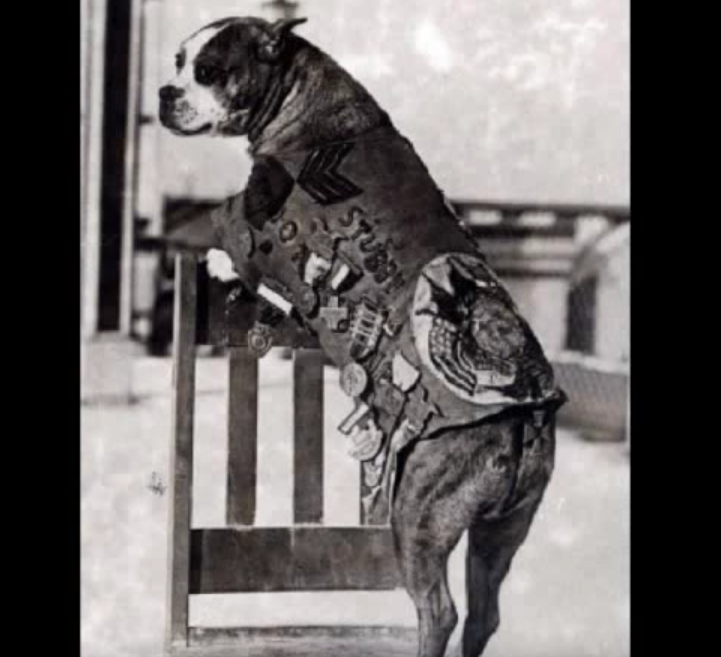 Stubby lived to the ripe old age of 10 and eventually passed away in 1926 in the arms of Corporal Robert Conroy, the man responsible for adopting Stubby and bringing him to the European theater. Stubby's coat is currently on display at the National Museum of American History.
Sgt. Stubby served as the official mascot of the 102nd Infantry Regiment and, while he was appreciated for the calming effect he had on soldiers and a level of loyalty that can only be found in man's best friend, he also saved the lives of others.
Early on in his military career, Sgt. Stubby was the victim of one of the mustard gas attacks that would come to characterize the military tactics used during WWI.
From that moment on, Stubby had the smell of the highly noxious gas permanently burned into his nose. He developed an uncanny ability to detect the bombs before they were even dropped and was trained to cover his nose to alert soldiers when a gas attack was coming. Like a canary in a mineshaft, Sgt. Stubby was the first line of defense against poisonous gas. Stubby had his own custom-made gas mask because of how effective he was at alerting soldiers of a gas attack.
"My grandfather was always clear: he was a service dog," Curt Dean, Conroy's grandson, told Military Times. "He gave the troops comfort, he gave them support. He used to run through the trenches and warn them about gas attacks. He used to go outside of the trenches and into this sort of no-man's land, between the U.S. and the German trenches, and stand by soldiers who had been injured until the medics could come and get them."
Stubby's accomplishments weren't limited to his gas-sniffing talents.
He once detected a German spy after overhearing him speak German. Several American soldiers claim that they found Stubby with his teeth secured firmly into the rear-end of a German spy. Once they were able to pry Stubby off the German spy he revealed that, upon hearing him speak in his native tongue, Stubby attacked the spy with a fury he had never seen from a dog his size. He was so vicious that the German spy was unable to free himself and was taken into American custody.
When Stubby returned home after the war, he became a celebrity and marched in several parades.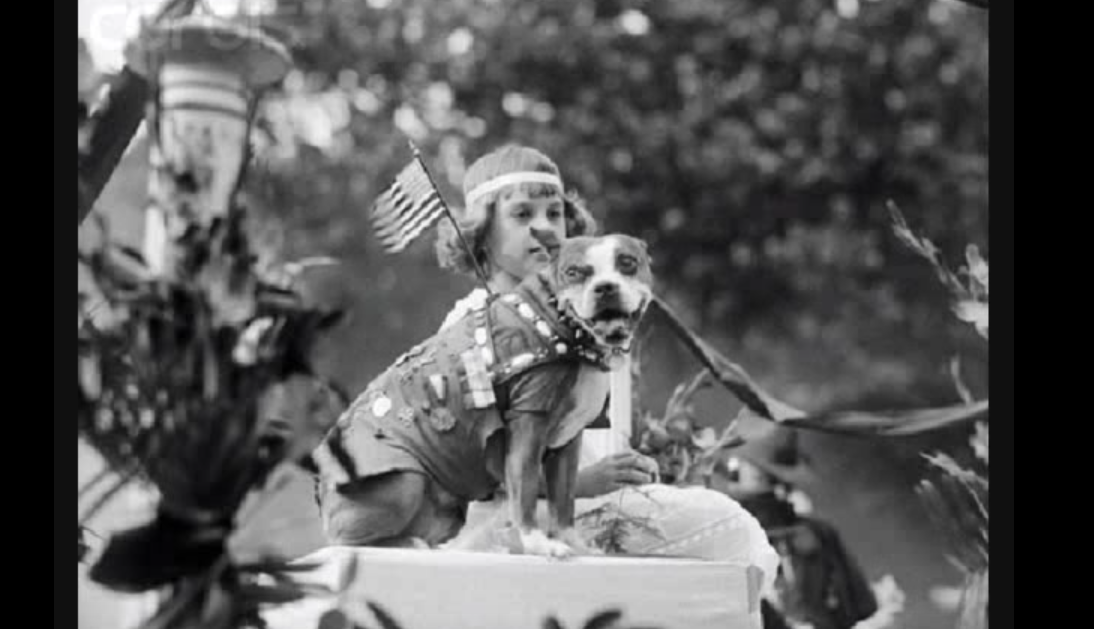 He met presidents Woodrow Wilson, Calvin Coolidge and Warren G. Harding, and was presented a gold medal from the Humane Education Society in 1921 by General John J. Pershing. Stubby went on to become an honorary member of the American Red Cross, the American Legion and the YMCA. He also was the Georgetown Hoyas' team mascot.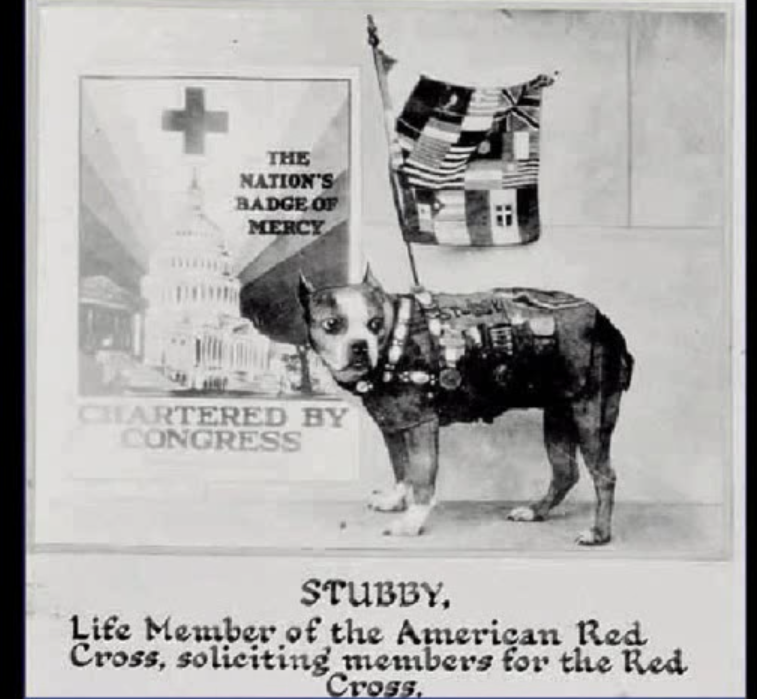 The animated film, "Sgt. Stubby: An American Hero," is set to be released April 13, 2018.
Logan Lerman will play Corporal Robert Conroy, Helena Bonham Carter will play Conroy's sister, and Gérard Depardieu will play Gaston Baptiste, "a battle-tested mentor to Sgt. Stubby," according to a news release from Fun Academy Motion Pictures Studio, Military Times reported.
Curt Dean told Military Times that there are talks with the American Red Cross to sell plush Stubby dolls to raise money for the program that "sends dogs to visit soldiers at Walter Reed National Military Medical Center Bethesda, Maryland."
[revad2]