(VIDEO) Can a 50 cal BMG penetrate a block of dry ice?
Demolition Ranch fires a 50 cal BMG to see if it will penetrate a block of dry ice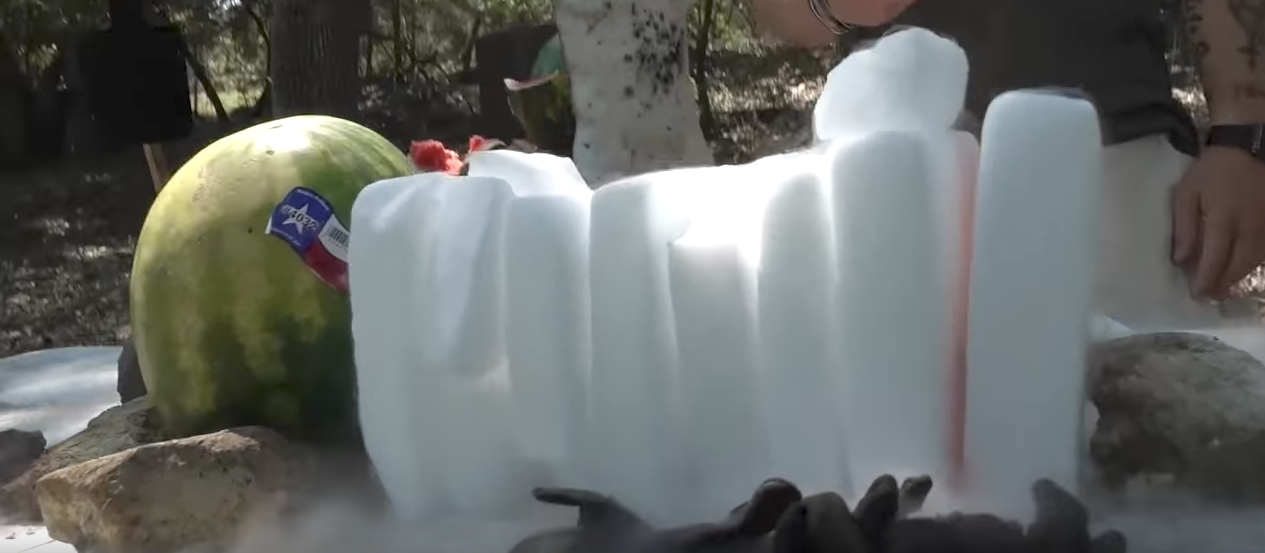 Matt Carriker from Demolition Ranch has taken his 50 cal BMG test to the next level, after shooting at a large stack of dry ice to see if the round could penetrate it.
He uses several objects in the test, but none are as interesting as the dry ice.
Dry ice is much more dense than regular ice, making it a perfect object to shoot at with a 5o BMG.
Check it out to see what the results are of this test. You will be surprised.