A picture of a Canadian man mowing his lawn with a massive swirling tornado in the background is going viral.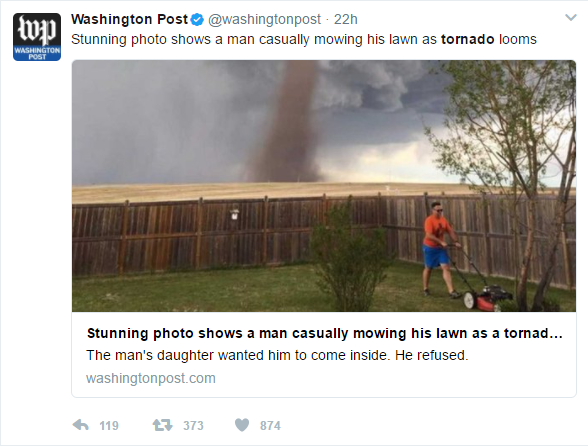 Theunis Wessels was seemingly unfazed as the tornado touches down on the ground and swirls about roughly 1.25 miles away from his home in Three Hills, Alberta, his wife Cecilia told the BBC.
Wessels said she went to take a nap on Friday, but was woken up by her nine-year-old daughter who was worried about the tornado.
"I did ask him if he was coming inside with that thing in the clouds when I turned to come inside and he calmly said no," Cecilia Wessels told The Associated Press.
No one was injured by the tornado, and only structural damage was reported.
[revad2]