Op-Ed: Will the Navy's newest aircraft carrier be able to deliver on its promises?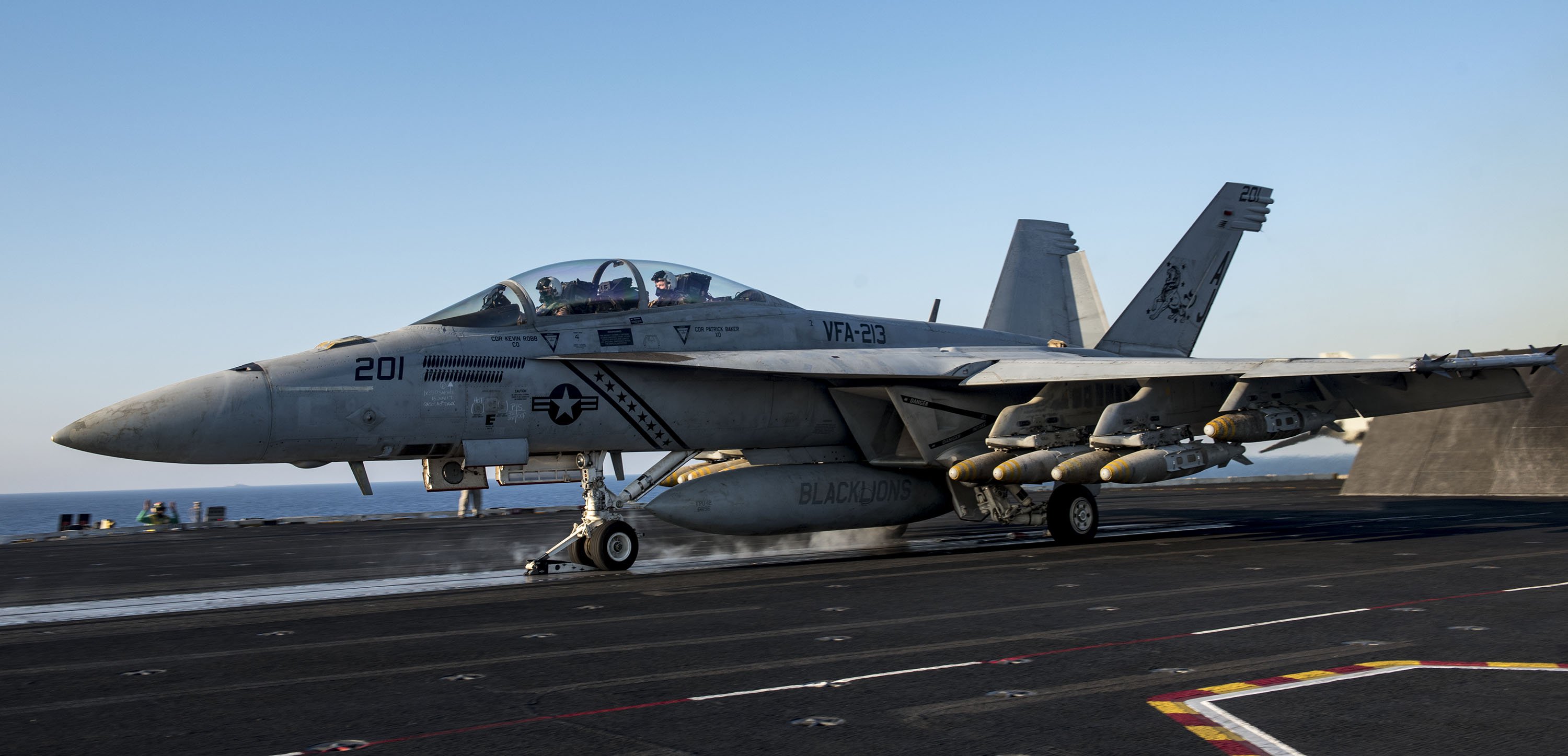 (U.S. Navy)
All opinion articles are the opinion of the author and not necessarily of American Military News.
If you are interested in submitting an Op-Ed, please email [email protected]
After three years of delays and a cost of $12.9 billion, the U.S. Navy will finally get its new aircraft carrier late next month. The USS Gerald R. Ford will be commissioned on July 22 in Norfolk, Virginia but the ship is still years from deploying and truly being part of the fleet. Many significant challenges remain to be solved with the ship including its single reason for existence: launching and recovering aircraft.
The Ford-class carriers incorporate many significant changes over its predecessor, the Nimitz-class, which first arrived in 1975. Newly designed catapults and arresting gear, a redesigned and smaller island structure pushed farther aft, new radars, a larger flight deck, quicker weapons elevators, more electrical power and the newest nuclear reactor were put into place to advance the capabilities of America's principal warship.
However, it has been anything but smooth sailing for the carrier as multiple issues have repeatedly delayed the carrier's delivery.
A report issued in December 2016 by the Director, Operational Test and Evaluation (DOT&E) for the Department of Defense highlighted the many problems still facing the ship and with the commissioning just over a month away, many of these problems still exist. The report pulled no punches and was very direct in its assessment of the carrier: "Poor or unknown reliability of the newly designed catapults, arresting gear, weapons elevators, and radar, which are critical for flight operations, could affect CVN 78's ability to generate sorties, make the ship more vulnerable to attack, or create limitations during routine operations. The poor of unknown reliably of these critical subsystems is the most significant risk to CVN 78. Based on current reliably estimates, CVN 78 is unlikely to be able to conduct the type of high-intensity flight operations expected during wartime."
Of all the issues, the most obvious problem for the Ford is the current inability to launch fully loaded aircraft. For nearly 50 years the Navy has relied on steam to power its catapults. Steam has proven reliable and efficient yet the Navy chose to replace the system, preferring to find a less maintenance intensive system. Less maintenance means fewer sailors needed to service the equipment which also means less cost to operate.
The new catapult system is the Electromagnetic Aircraft Launch System, or EMALS. Built by General Atomics, who brought the world the Predator and Reaper drones. The project has struggled to find success since inception as issues were identified as far back as 2014.
According to the DOT&E report, problems exist when launching either F/A-18E/F Super Hornets or E/A-18G Growlers that are carrying wing-mounted fuel tanks and ordnance carried on wing stations. This means that the Ford is unable to launch fully-loaded combat aircraft from its deck, substantially reducing the combat effectiveness of the Super Hornet and Growler. The problems have been identified as software related and fixes are believed to have been created, though full testing will not occur until later this year or early next year. EMALS was also designed to put less stress on the aircraft being launched, thereby increasing the lifespan of carrier aircraft. This has also not worked out as Hornet airframes have actually been overstressed during launch by EMALS.
Another huge concern with EMALS is the Mean Cycles Between Critical Failure (MCBCF) where the system will not work as advertised and subsequently not provide enough power to launch an aircraft from the deck placing the crew in a quite precarious position. Carrier flight operations are a zero-sum operation with very little room for error and thus far EMALS has demonstrated 400 MCBCF. The requirement is 4,166 MCBCF, or 4,166 launches before the systems experiences a failure. EMALS is currently nowhere close to meeting that minimum standard.
The Ford-class was designed to conduct sustained combat operations and as things stand there would be little chance the carrier would make it through the opening stages of any conflict with the current state of its catapult system. Currently, the DOT&E report estimated the carrier's EMALS would only successfully launch all required aircraft 7 percent of the time during those first four days.
Despite being commissioned next month, the Ford will most likely not be considered fully operational until 2020 with a maiden deployment not expected before 2022. Two additional carriers of the Ford-class have also been ordered. USS John F Kennedy is currently under construction and is scheduled to be commissioned in 2020. The third carrier of the class the USS Enterprise is expected to have her keel laid next year with an expected commissioning in 2025.
The Ford has already become a popular target for critics of military spending and waste. Thus far those arguments are not without merit. Ford needs to be fixed and placing a label on the carrier that says "commissioned" does not fully obscure the many real problems that exist with the $13 billion ship.
Gary Wetzel is an experienced military aviation photographer and writer. He is the author of two books on A-10 combat operations in Afghanistan and a U.S. Navy veteran, having served aboard fast-attack submarines as a sonar technician.