An Oklahoma man attempting to kill his own three-month-old twins in a bathtub was shot dead by his neighbor, according to authorities.
Leland Foster, 27, of Ada, Oklahoma, forced his way into the home of his ex-girlfriend, Michelle Sorrells, threatened her at knife-point and then attempted to drown the two infants, a boy and a girl.
Sorrells' 12-year-old niece ran into a neighbor's house asking for help, News 9 reported.
"My niece was there trying to get them out of the water. I wound up accidentally hitting her and crumbling to the floor. He takes her head and slammed it into the side of the wall," Sorrells said. "I remember thinking if I can keep his attention on me, he won't have time to drown the babies."
The niece came back with neighbor Cash Freeman, who was armed with a revolver. He fired two shots into the back of Foster.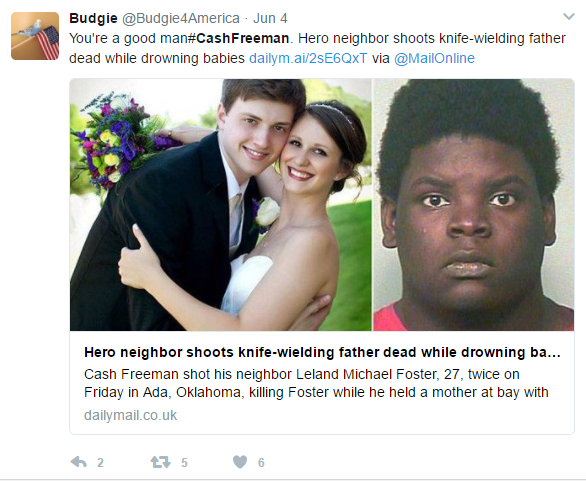 Foster was pronounced dead at the scene and the two babies were taken to the hospital but later released.
One neighbor, Summer Pierce, told KFOR, "I think he did the right thing because who knows what would have happened to the babies if he hadn't intervened. They might not have made it."
Freeman was questioned by police and later released. Investigators are seeking to determine if Freeman will face any charges for killing Foster.
In 2011, Foster was charged with domestic violence by strangulation in the first degree and arson, the Washington Post reported.
[revad2]