Indiana State Police are investigating a Tuesday shooting where several shots were fired at a truck displaying a "Make America Great Again" flag, according to a police report.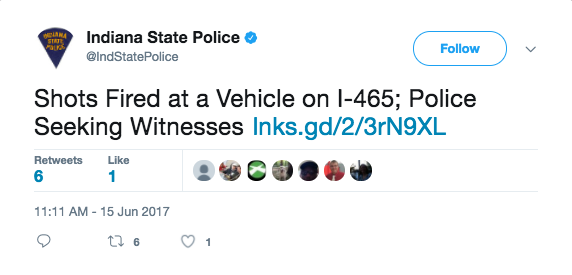 Police said that a bullet was fired from a white Chevrolet Malibu and struck a blue 2001 Dodge pickup truck driving along I-465 in Indianapolis.
The Chevrolet Malibu, with Louisiana license plates, pulled up alongside the Dodge pickup truck and a black male passenger, holding a handgun outside the window, fired several shots toward the Dodge.
Police say no one was in injured in the incident.
The driver of the Chevrolet Malibu is described as a light skinned black male with a "sleeve" tattoo on his right arm, according to the police.
[revad2]