Last Sunday marked the death of Harambe, the gorilla that was killed by the Cincinnati Zoo's Dangerous Animal Response Team after a three-year-old child fell inside the enclosure and was dragged around by the gorilla.
Following the incident, Harambe became an internet sensation, and thousands of memes and tributes were made for the gorilla.
The Cincinnati Zoo elected to ignore the one-year anniversary of Harambe's death, and did not hold any public events in memory of him. Despite no formal events occurring, the internet did not forget.
Even the Marine Corps paid tribute to Harambe with their own Harambe rendition of the song "Here Without You" by 3 Doors Down, titled "Here Without Harambe."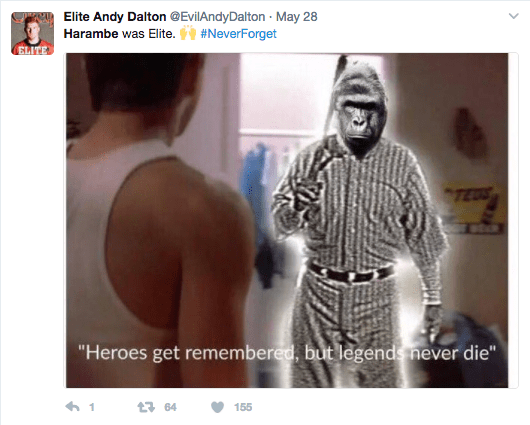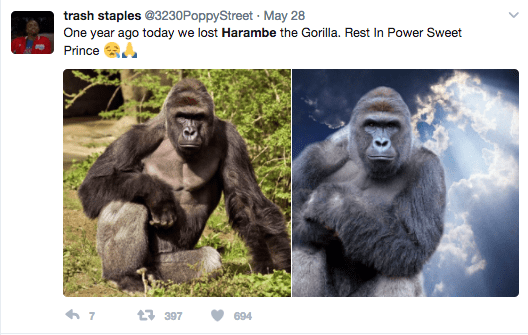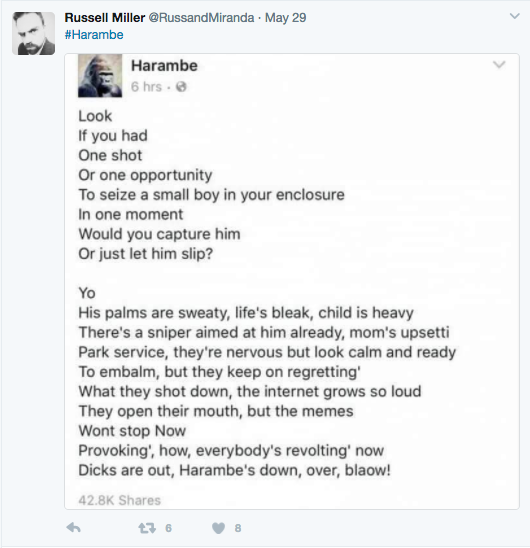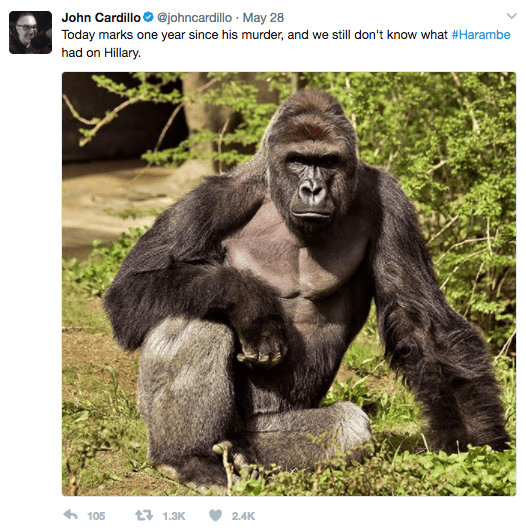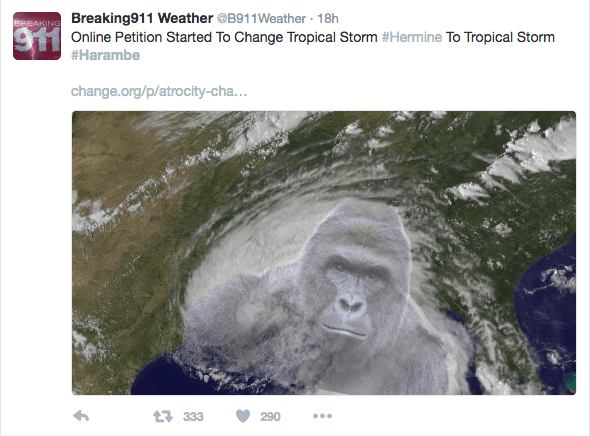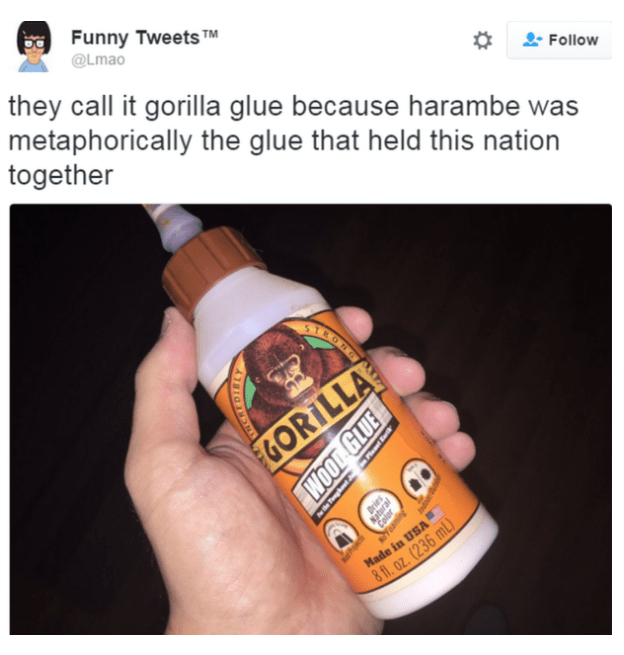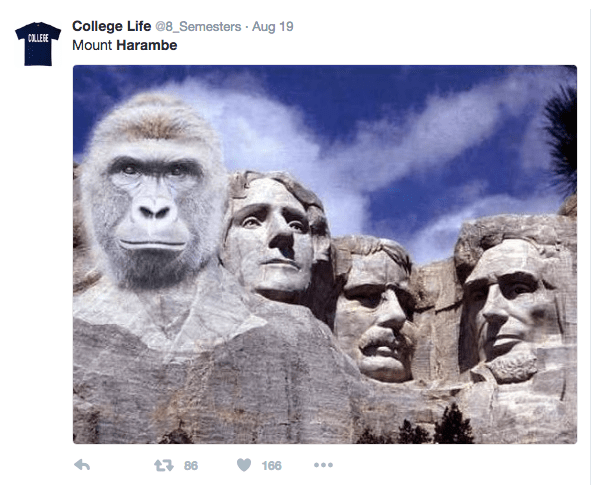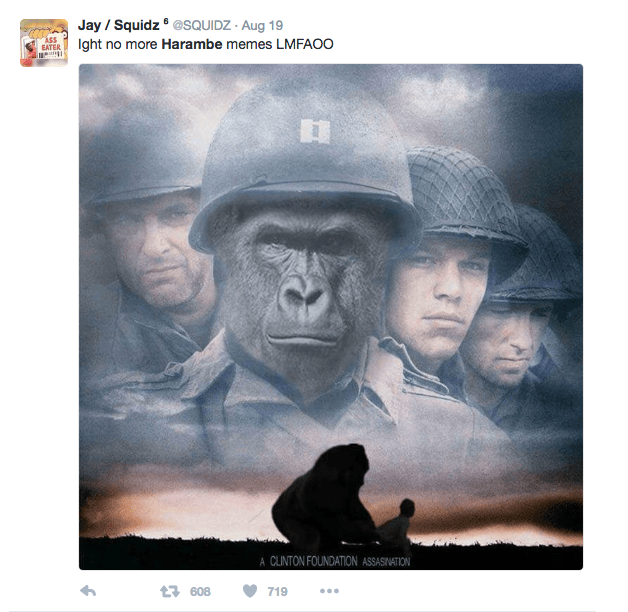 [revad2]