High Speed Daddy is run by a father in the Army who wanted a better way to carry what his newborn child needed, and help others in the same situation.
The idea was to make a bag that is tailored specifically for what parents need, but that can still be useful when the child gets older.
After much research and development, I teamed up with fellow American Military News writer – and father – Josh Castro to put the Tactical Diaper Bag through the paces.
The look
Velcro for morale patches, MOLLE weaving, buckles and clips check all the boxes for a high-speed, low drag day bag.
Mom or Dad can feel good about carrying this bag around. The brand logo is modest in size and appearance, and it comes in coyote or black colors.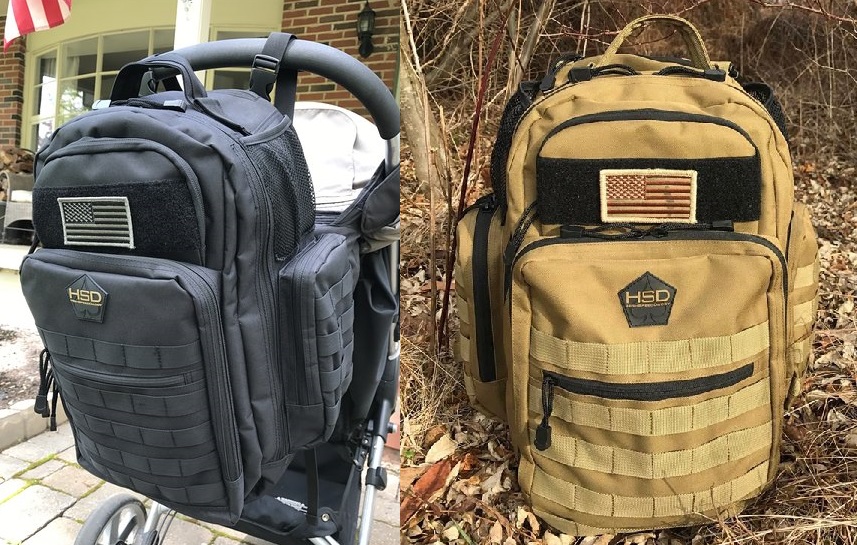 The feel
The outside layer is made of polyester, and is waterproof and durable.
The zippers are smooth and don't seem to snag.
The shoulder straps have nice pads and there is breathable mesh for comfort.
There is a nice soft felt-lined top pocket for sunglasses or cell phone.
This bag also comes with a lifetime warranty.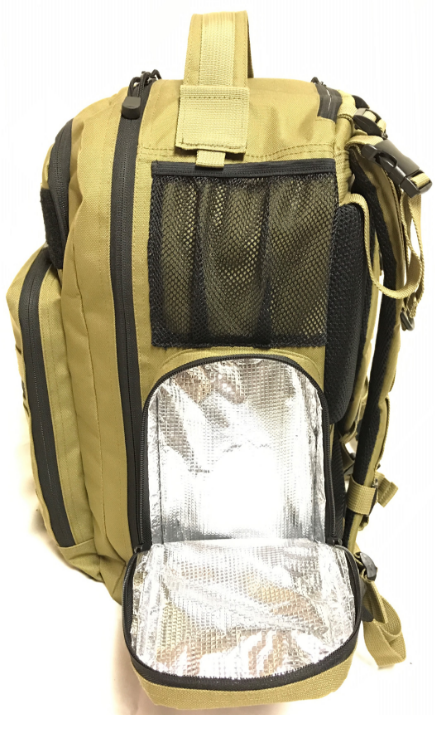 Usefulness
The coolest feature of this bag are the two insulated pockets on the sides.
They can keep your cocoa hot or your kid's juice bottles cold without having to carry any extra lunch box full of ice packs.
There are integrated stroller straps, so there's no need to buy hooks, hangers or clips to attach the bag to a stroller.
A quick-access baby wipe pocket and an extra-large diaper changing pad are included (the pad is 26 inches by 14 inches), for changes out in public.
The bag is mall enough to be a carry-on, at 18 by 11.5 by 7 inches, but has enough room to put a full day's worth of diapers, toys, snacks and accessories.
Even after your child no longer wears diapers, this will still be a useful and reliable bag.
You never know what to expect with children. The best thing you can do is be prepared for many different circumstances. So if you are looking for something more rugged than the typical diaper clutch, check out High Speed Daddy's Tactical Diaper Bag, which is also available on Amazon here.
Let us know what product you would like us to review next at [email protected].
[revad2]