A U.S. airstrike in Yemen killed Abu Khattab al Awlaqi, the emir for al Qaeda in the Arabian Peninsula's Shabwa Governorate, as well as two other of his associates on June 16, U.S. Central Command said in a statement.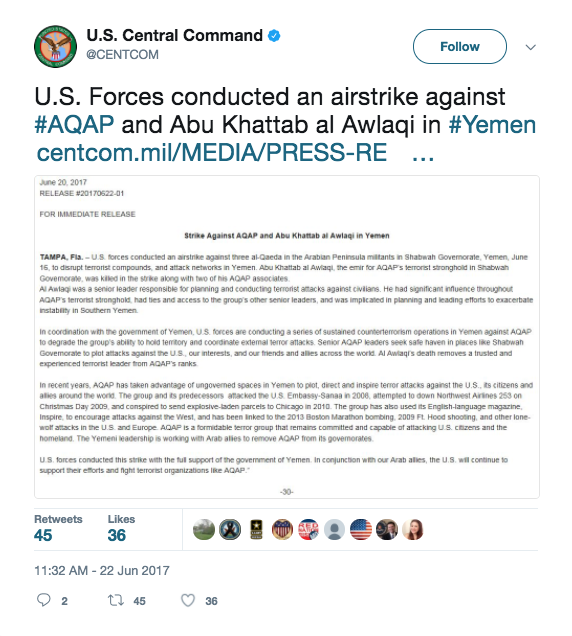 "Al Awlaqi was a senior leader responsible for planning and conducting terrorist attacks against civilians," the statement read. "He had significant influence throughout AQAP's terrorist stronghold, had ties and access to the group's other senior leaders, and was implicated in planning and leading efforts to exacerbate instability in Southern Yemen."
"Al Awlaqi's death removes a trusted and experienced terrorist leader from AQAP's ranks," the statement said.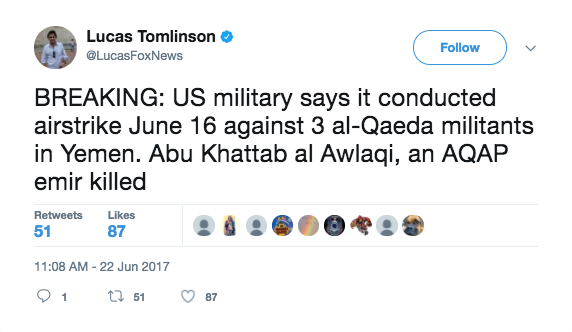 [revad2]