Watch This Rare Vision Of An Aircraft Carrier Conducting A Rudder Test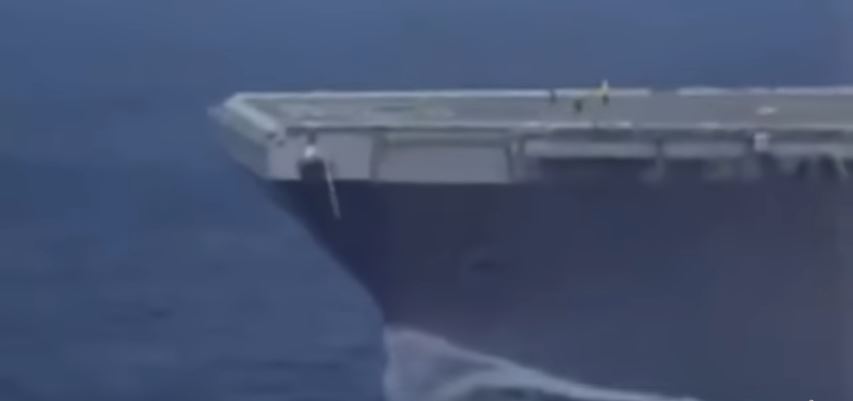 Nimitz Carrier Turning Nimitz Carrier Turning
Aircraft carriers are by definition huge. Really huge. Since their creations, this type of vessel has played a vital role in our nation's defense, and have left an impact around the world. With the passage of time and every technological advance these ships have gotten better but understandably bigger. These ships use a rudder, which is a primary control surface used to steer a ship, boat, submarine, hovercraft, aircraft, or other conveyance that moves through a fluid medium (generally air or water).
Because of the uncertain nature of war itself, and any possible situation that on which ships may need to turn or change directions, something called a rudder test was created, to check the rudder swing in port and starboard directions, its maximum movement. To do this with a small vessel should not be a real issue, but when it comes to a giant such a Nimitz-class aircraft carrier, the story is completely different.
This extraordinarily rare vision of an aircraft carrier conducting this type of action was captured during sea trials to train sailors and to ensure the operational capability of systems and equipment. It's not much compared to small ships, but huge for a carrier.
Check out the extreme rudder test below: