To the outside world, and even to Marine recruits, Marine Corps Drill Instructors are a special breed, with some odd talents. Calling cadence is a sing-song way of keeping rhythm while marching troops from one place to another, and allows Marines to keep order and alignment. Obviously used for more ceremonial purposes today, tight rigid marching formations were a staple of battles in the past, and cadences were also used to relay orders to large columns of troops on the battlefield.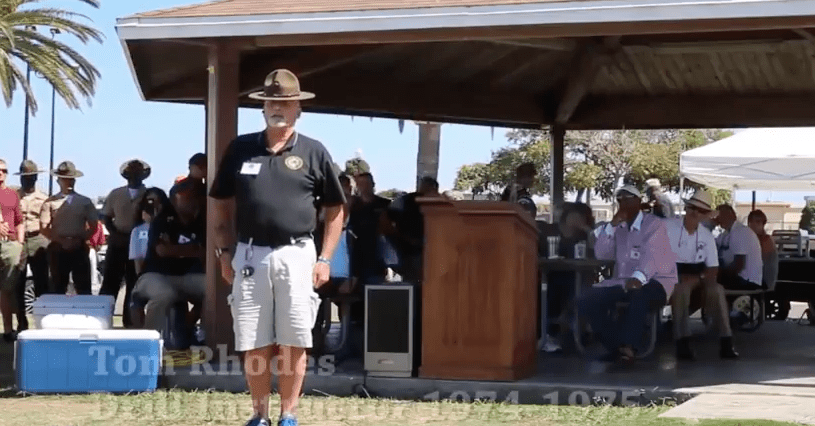 Becoming a Drill Instructor is no easy task either. Just like the transition from civilian to Marine, the transition from fleet Marine to Drill Instructor is also tough, both mentally and physically. Like other marine occupational specialties (MOS) Drill Instructors carry a lot of pride in having created the next generation of Marines, and like anyone else like to meet up to brag and reminisce. This Drill Instructor cadence competition featured cadences sung by Drill Instructors as far back as the early 60's, and even today they are just as good at sounding off and maintaining rhythm.
Check out the video below to see some of the best go head to head. Who do you think won?
[revad2]