Ever wonder how military drones are returned to where they launched? Then read on.
The RQ-21A Blackjack drone conducts surveillance reconnaissance missions. This one, in particular, is based on the flight deck of the amphibious transport dock USS San Diego. A launching mechanism sends the drone into the air. Despite the aircraft's autonomous flight and intelligence, the Marines have demonstrated a technique to get the drone back on the ship.
The video below features an RQ-21A Blackjack drone being recovered through the use of the "Skyhook recovery system."
The drone's systems are consistent in their supply of maritime and land-based tactical reconnaissance, surveillance, and target acquisition (RSTA) data collection and dissemination capabilities.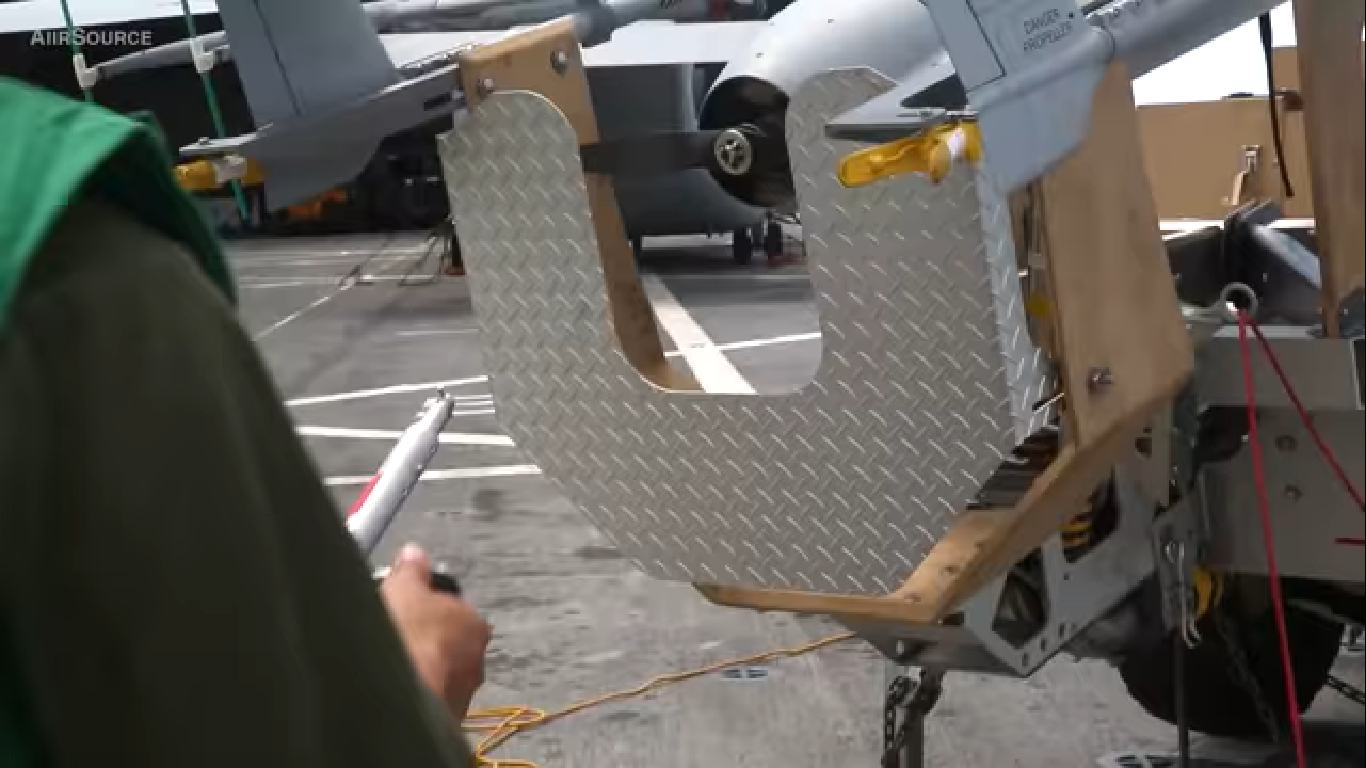 (AiirSource Military/Youtube)
The Skyhook system is the first aircraft capture system to eliminate runways and nets.
The Skyhook system basically grabs the drones from midair and sets them back down, unharmed so they can be evaluated and reused. This system is especially helpful when the fast flying drones only have a small area to land on.
Check out the system in action:
Drones are often launched from airplanes and other awkward places, making the process cumbersome. The ability to use the Skyhook system is transforming and simplifying the process.
Some of the key features of Skyhook include fully autonomous aircraft approach and capture, runway independence, ability to adapt to shifting winds and other launch and recovery environments, a small footprint to minimize site and flight deck interference, uses real time kinematic GPS for consistent and accurate approach and capture, accommodates land and maritime missions, and can be set up or stowed in fewer than 20 minutes.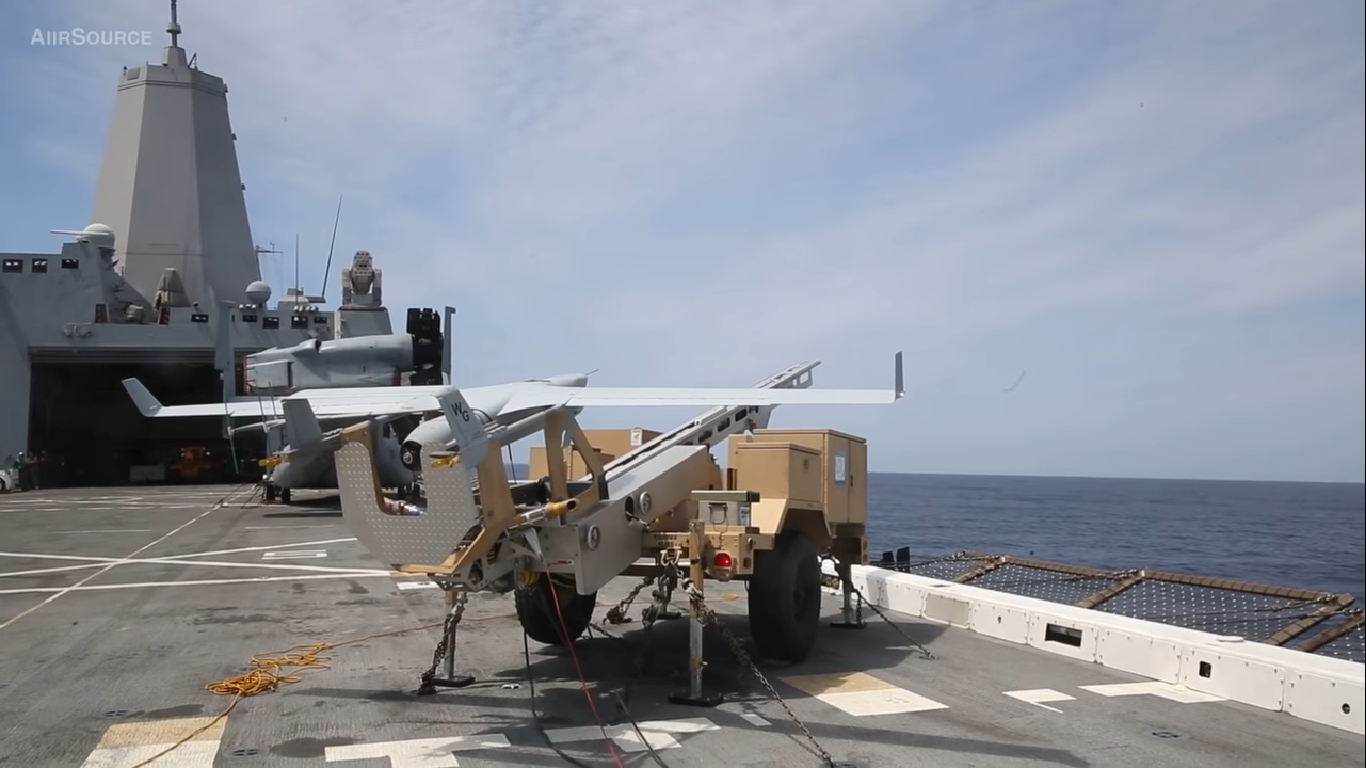 (AiirSource Military/Youtube)
The Skyhook weighs 3,770 pounds and uses four 6-V rechargeable batteries. The dimensions of the stowed version are 15.3 x 5.1 x 7.5 but deployed the dimensions are 33 x 11.8 x 45.8, according to INSITU.
The Skyhook system has an interesting history.
Originally a retrieval system created in the 1950s to extract CIA officers and equipment without having to land an aircraft, the Skyhook system was first used in May 1962 to withdraw CIA officials from a deserted ice station in Russia. The mission was to confirm suspicions of the Russians monitoring American submarines. While it was the first mission for Skyhook, it was very successful and it rendered classified intelligence, according to the CIA.
An aircraft would deploy a package to the ground, and an officer there would attach himself to a 500-foot cable. A helium balloon in the package would lift the cable into the air to await rescue. A slow-moving plane would fly at a low altitude to snag the cable with a Skyhook device installed on its nose, and the ground officer would be tugged along and eventually pulled on board.