In the mountains near Bridgeport, California, the U.S. Marines hold a peculiar course: Marine Corps Mule Packing. This course is designed to have Marines and leaders utilize one of the oldest logistical assets in any armies arsenal, the pack mule. From easy to tough terrain, these durable animals can be used to traverse everything from guns to gear to whatever location a commander can choose. When roads may be laden with explosives, this allows Marines to get off the beaten path and find a new way to the objective, without loading their men down with heavy and cumbersome gear.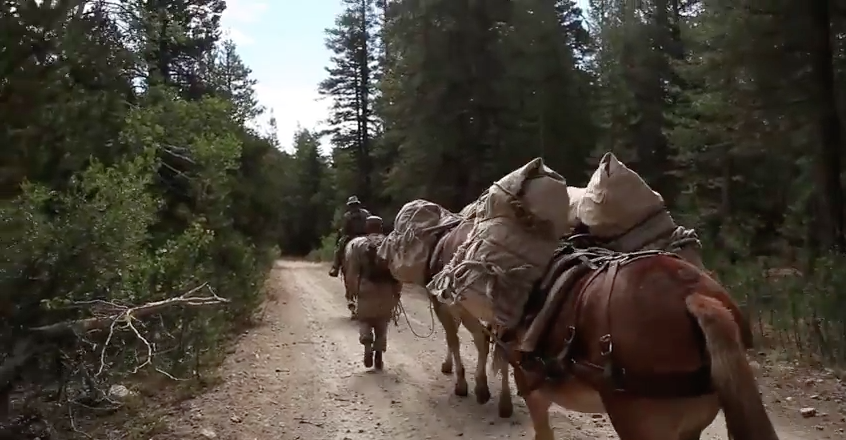 Of course, many people have never had any exposure to animals of this nature, so it is important that the course explains how to work with the animals, and how to load them properly to avoid injury. That way, if they encounter them in the middle east they will already be accustomed to packing and preparing mules for patrol or logistics moves.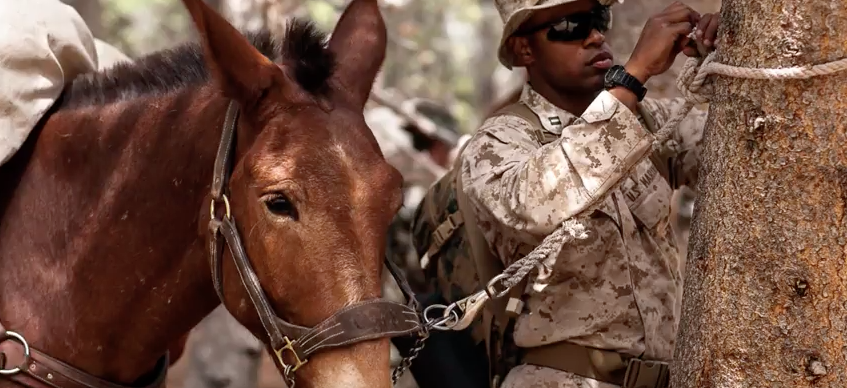 Courses such as this one are just another tool in any commanders arsenal as he readies his unit to deploy overseas, and of course, gives the back of a young troop some much-needed rest on the many long miles he will undoubtedly walk.
Learn more about the Marine Corps Mule Packers course below:
[revad2]