Dramatic footage released last week shows the moment an Iraqi soldier deliberately rammed a bulldozer into an ISIS suicide car bomber (VBIED) during the battle for Mosul.
The video, taken from the driver's point of view, shows the bulldozer steering in the direction of the desert colored, armor-plated vehicle and then pushing it up against a nearby building.
In an instant, the bomb goes off and a large explosion occurs. The soldier in the bulldozer can then be heard speaking over the radio with another person.
"He came out from the side road," the driver of the vehicle said in a separate video, Reuters reported. "He did not know which way to go. We came face to face. He tried running away from my side. So I blocked him and he blew himself up."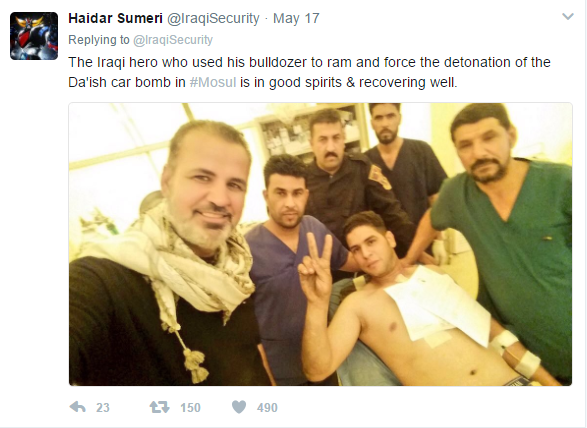 Check out the video:
[revad2]