(VIDEO) At What Distance Do Shotguns Not Become Deadly?
Testing the firing range of shotguns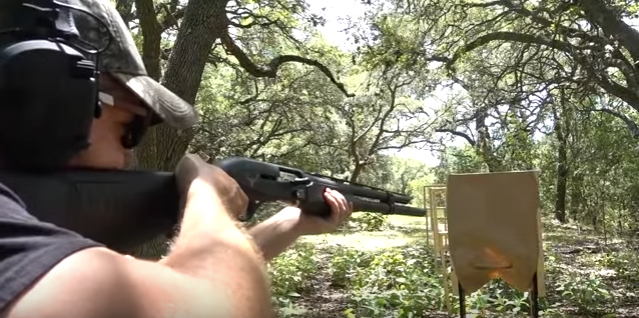 This video asks the question how far can a shotgun be shot until it no longer is deadly.
Demolition Ranch tests out a variety of shotguns to see how far shotgun shells can be fired before they start to miss their target. Multiple shorter barreled shotguns are fired as well as rifle barreled shotguns and a combat shotgun.
Shotguns are known to have a limited range when fired because the shot spreads out after firing, but some shotguns do not spread out the shot nearly as much as others, making it more accurate when shooting at a target at a longer distance
Check out this video to see the range on some of these shotguns:
[revad2]